Influencers bring big ROI, but fake followers a concern: study
Most marketers plan to increase their spend in the area, but still face rising costs, algorithm changes and other big concerns.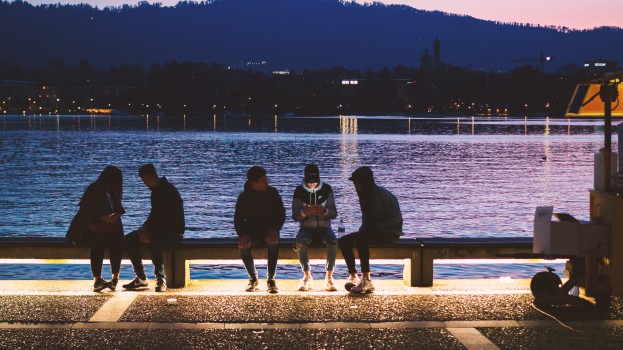 False metrics have been a concern for marketers in the digital buying space. And many are increasingly concerned about one metric in particular: followers.
Points North Group estimates that last year, U.S. and Canadian marketers wasted nearly 14% of their Instagram budgets on fake followers. Now, a study conducted by influencer and social analytics firm Mediakix shows that the issue is still top-of-mind for many marketers.
In fact, of the 400 surveyed marketers from the U.S. and Canada between January and February 2019, 50% say they're challenged with identifying fake followers. Almost the same number (49%) say they find platform algorithm changes to be a challenge.
Other big challenges include always-on strategies (41%), rising influencer costs (38%), keeping up with trends (33%) and building better creative strategies (33%).
But those challenges haven't stopped marketers from investing in influencers.
Sixty-five percent of marketers say they plan to increase their influencer spend next year, and only 2% say they will decrease spend. Budgets vary: 15% of marketers spend under $1,000 on influencers per year, but 69% spend between that and $500,000. The biggest cohorts spend between $1,000 to $10,000, which takes 19% of the share, and $100,000 to $500,000, which takes 18%. Only 10% spend between $500,000 and $1 million, and 7% spend more than $1 million.
Instagram is identified as the most strategically important, with 89% of respondents viewing it that way. YouTube pulled in 70% support, followed by Facebook at 45%, creator blogs at 44% and Twitter at 33%. Snapchat was ranked as the least useful, with 62% saying they consider it the least important (that was followed by LinkedIn at 55% and Twitch at 48%).
But more than half of the marketers surveyed say it's hard to find the right influencer for a campaign (17% strongly agree, 44% agree). Most (71%) rely on social media search to find the influencers, whereas only 25% reach out to influencers through an agency.
Despite all those concerns, marketers still see influencer marketing as valuable. A total of 71% feel that influencer marketing draws more desirable traffic and customers to their brands (18% strongly agree, 53% agree), and 89% say ROI is either comparable to or better than that from other investment channels (14% say it's "much better").
But there are bumps, not just with the strategies but with the influencers themselves. Measurement and ROI is a challenge for 78% of respondents, as is finding the right influencers (67%). Communication (43%), contracts (30%) and payments (26%) are also on the radar.