Disney XD launches summer tour
The Astral Media-owned channel plans to promote the recently launched youth brand with two experiential campaigns.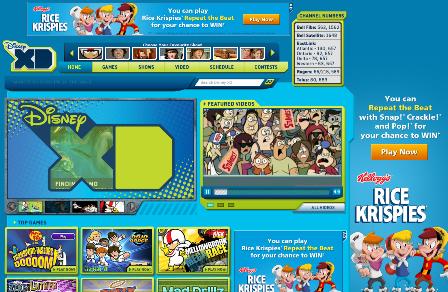 Disney XD is launching its channel by sponsoring two youth-focused tours this summer, West49's Learn to Skate campaign in July and NBA Jam Sessions in August, Paul Cormack, director of consumer marketing, Astral, tells MiC.
The community-driven events held by West49 and Toronto-based promotions company EventSing aim to hit 35 locations with a branded trailer carrying ramps as well as instructors who will teach youth to skateboard, he says.
The tour will be supported through cross-promotions on the Family Channel and West49 will have in-store presence as well.
As a presenting sponsor of the experiential Learn to Skate tour, Cormack says that it will give the brand a chance to "speak with kids on a community level," providing the "best spend of [Disney XD's] money."
"We've worked with [West49 and EventSing] before and we had a really good experience," says Cormack. "They really understand the lifestyle and the brand, and it just made a whole lot of sense. The positioning of XD as being aspirational, being very oriented around achieving the next level and accomplishment, fits well with them."
Soon after the Learn to Skate campaign, Disney XD will travel with the NBA as a media partner during its Jam Sessions tour later in the summer, making stops at six different locations across Canada. The tour aims to reach Canadian youth and provide them with a series of basketball activities.
Astral's Family Channel previously partnered with the NBA on the tour, but it felt that it would be a much better fit with the Disney XD brand, says Cormack.