Torontoist shows off a fresh face
The St. Joseph Media-published blog redesigns to provide clean navigation and consistent ad placement.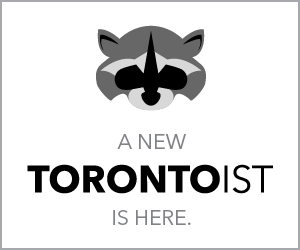 Torontoist, a city blog published by St. Joseph Media, has launched a freshly redesigned website targeted at readers under 35, with its main focus on Toronto residents aged 20 to 29.
Now and again, a good old fashioned facelift is needed to correct the fact that what used to work no longer does, and for the blog, the overhaul was long overdue, Ken Hunt, publisher, Torontoist tells MiC.
"The site was in need of a redesign as it just looked old," says Hunt. "The main thing we focused on is the improvement of readability and navigation."
New features to the site include 16 distinct Torontoist logos which rotate when a reader scrolls through the blog pages (including one for TIFF, Christmas and Gay Pride).
Ad positioning on the new site has also been redone to align with the positioning on other St. Joseph Media titles, says Hunt. Quick links, news banners and skybars for headlines that run below the site masthead are all available.
"This should allow us to coordinate ad campaigns between the two sites a lot better now," says Hunt.
"Not a lot has really changed as far as editorial content is concerned," he says when asked about the changes incurred since St. Joseph Media acquired the site in March. "What we have now is a lot more stability and a greater amount of resources to help us tackle a redesign like this, which is something we didn't have before."
Online ads promoting the new site will be placed on other St. Joseph Media titles, including Toronto Life, Canadian Family, Fashion, Marriage and Wedding Bells.
In July, the Torontoist received 230,000 unique readers, with an average of 1 million page views per month, says Hunt.