TV chosen as top viewing screen: study
Canadians are traditionalists, preferring to watch shows on TV over mobile, tablet and computer according to the TVB study.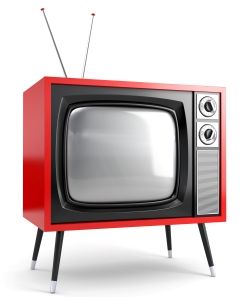 According to a study conducted by the Television Bureau of Canada (TVB), 94% of 18- to 49-year-old adults prefer to kick up their feet at home and watch shows on traditional TV screens over smartphones, tablets or computers.
Why, you ask? Well, 70% of the 1,000 respondents in the study believe that TV remains the king of screens and that computer or mobile screens could not replace the experience of viewing on a television set.
These results echo statements from Kevin Crull, president, Bell Media, who told the industry crowd at last week's MPG-hosted Collaborative Alliance that people always defer to the largest screen in the home, with mobile and tablets making for a more personal TV-viewing experience.
The Television Viewing Preferences and Online Synergy 2011 study from TVB states that when using Personal Video Recorders (PVR) while watching TV, 51% of consumers will refrain from fast-forwarding past what they deem to be interesting commercials. In the 18-to-34 age group, 65% will stop to watch an ad that catches their eye. And even when skipping past recorded ads, 72% claim to pick up on brands that have a strong presence and creative advertisement.
Respondents who simultaneously watch TV and browse online (52%) are also noted in the study, with 57% stating that they research a product or service online after seeing it in a TV commercial.