Quebecor sees Q3 drop
A one-time accounting loss and weaker TV revenue lead to the tumble, despite higher overall revenue.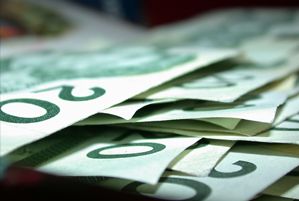 Quebecor on Wednesday saw its third quarter earnings tumble due to a one-time accounting loss and weaker TV ad revenue, despite higher overall revenue.
Montreal-based Quebecor posted a profit of $26.1 million for the three months to Sept. 30, down 69% from an $83 million profit in the same period of 2010.
Quebecor saw revenues of $1.01 billion for the third quarter, up from a year-earlier $969 million.
The Quebec media giant grew its telecommunications revenue to $611.6 million, compared to $556.2 million in Q3 2010, as Videotron saw its number of mobile customers climb sharply to 253,900 during the latest quarter.
Quebecor also added 43,500 cable subscribers in the third quarter.
At the same time, Quebecor saw earnings slide due in part to a $48.4 million non-cash charge for an accounting loss, broadcast revenue off 5% to $89.3 million, and news media revenue falling 1.5% to $235.2 million.
In addition to posting its financial results, Quebecor has been taking its battle with CBC/Radio Canada up a notch recently, with statements being issued from both sides on how their rival reports public subsidies behind their program expenditures.
Quebecor's TVA Group network in Quebec competes directly with Radio-Canada.
With files from Etan Vlessing