NHL drops puck on Mission: Impossible promotion
Hockey and Hollywood collide with the pro hockey league building buzz for the upcoming Paramount Pictures release.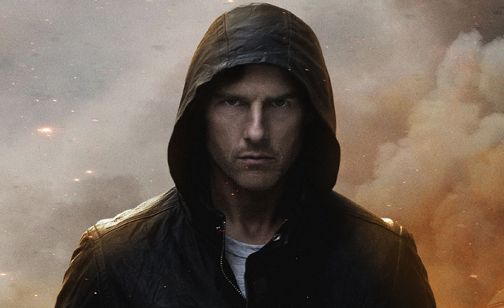 The NHL is doing first-time business with a Hollywood studio by working with Paramount Pictures to promote Mission: Impossible – Ghost Protocol ahead of its Christmas theatrical release.
The North American pro hockey league, along with broadcast partners TSN, TSN2, NBC, Versus and the NHL Network, will promote the Tom Cruise-starring action pic across its platforms, not least by integrating a creative teamwork narrative in Mission: Impossible into game broadcasts and online features.
The blanket promotion includes NHL.com and TSN.ca being taken over on Dec. 7 with Mission: Impossible – Ghost Protocol materials dominating the homepages of both websites.
Such promotion is a natural for the NHL, which has essentially the same fan base that Paramount is targeting with its upcoming tentpole movie release.
"Our partnership with Paramount is very exciting because it not only showcases the unique opportunities the NHL and our North American broadcast partners can provide a motion picture, but it also integrates our own storylines in a compelling and creative way," Keith Wachtel, NHL SVP of integrated sales, explained in a statement.
NHL.com and TSN.ca will also build the "NHL Impossible Mission" promotional theme by driving fans to a sweepstakes microsite on NHL.com. The contest winner will attend the 2012 Bridgestone NHL Winter Classic Game on Jan. 2.
And NHL.com will feature branded editorial features every Monday, Wednesday and Friday.
That comes on top of co-branded 30- and 60-second TV spots that merge game footage and scenes from the film, to air during game broadcasts and pre-game and post-game shows.
Another advantage the NHL is touting: the league is North America-wide, not just in the U.S., offering Hollywood studios coverage of a market they covet for their tentpole releases.
Mission: Impossible – Ghost Protocol is due in Imax theatres on Dec. 16, ahead of the Dec. 21 wide theatrical release.
From Playback Daily