Michael MacMillan's Blue Ant Media to buy High Fidelity HDTV
Canadian publisher Torstar Corp. is also taking a 25% stake in Blue Ant Media for $22.7 million after it completes the High Fidelity HDTV transaction.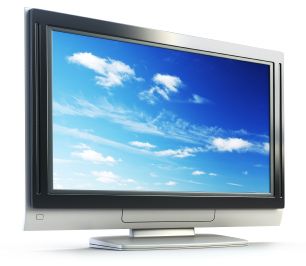 Michael MacMillan is stepping up his return to broadcasting with his Blue Ant Media shingle acquiring Canadian broadcaster High Fidelity HDTV.
Also today, the former Alliance Atlantis Communications topper saw Torstar Corp. take a 25% stake in Blue Ant Media at a cost of $22.7 million. Providence Equity Capital Markets has committed to providing additional financing to Blue Ant Media as part of the High Fidelity HDTV acquisition.
MacMillan earlier this year acquired a controlling interest in cross-platform broadcaster GlassBOX Television.
The deal for High Fidelity HDTV gives MacMillan four premium high definition channels – Oasis HD, eqhd, radX and HIFI HD, subject to CRTC approval.
Blue Ant Media is not disclosing the terms of its deal for High Fidelity HDTV until it completes its application for a transfer of ownership with the CRTC.
Blue Ant Media will initially buy 29.9% of shares in High Fidelity HDTV, with the remaining 70.1% of shares to be acquired on the deal's closing.
The media holding company also owns a minority stake in Quarto Communications, a magazine publisher.
Torstar Corporation is taking the minority stake in Blue Ant Media after cashing out of an investment in CTVglobemedia.
"We believe it's a great time to establish and grow a new kind of media company in Canada and our investments in High Fidelity and GlassBOX provide a robust and complementary offering for audiences," MacMillan, CEO of Blue Ant Media, said in a statement.
"We are pleased Torstar Corporation sees the opportunity with our company. Their participation along with Providence will further boost the support of our properties," he added.
Michael Neale, managing partner of investments at MediaCom Canada tells MiC that though Blue Ant Media increases its supply by 172% with the purchase of High Fidelity TV, it is tough for independents to stack up against the big three in Canada.
"The harsh reality is that however much the independents consolidate the TV trading landscape is dominated by the Bell, Shaw and Rogers," he says. "All three can offer scale not just in TV but across platforms.For example CTV Network on 2+ audiences will give you a 75% weekly reach, within Blue Ant the best performer Oasis HD will only get 2%."
"As a commodity it's most desirable if they package the channels, not unlike an ad network in the digital space, not focus on individual channel pricing. This would create better efficiencies which they need to compete in the CPM market. From a contextually standpoint the content is very limited in terms of breadth however that may be attractive to very targeted advertisers who may want to try and partner beyond spot advertising this may ultimately prove more commercially viable than the spot market. Finally let's not forget Torstar connection with its 25% stake in Blue Ant enabling cross platform potential again on a much smaller scale than the big three."
From Playback Daily, with files from Val Maloney