The Verdict: Coca-Cola Zero attempts the impossible
The brand talks to MiC about its campaign that brought the Toronto Maple Leaf experience to everyday hockey players.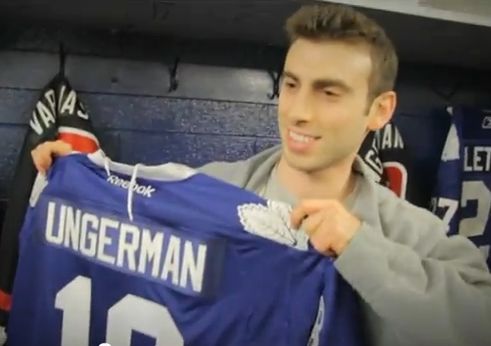 This winter Coca-Cola Zero wanted to expand its target demographic of young adults to include more men in a different way, Mark Ferris, manager, integrated marketing and communications, sparkling business unit, Coca-Cola tells MiC.
So, it decided to leverage its sponsorship of the Toronto Maple Leafs and utlilize Coca-Cola Zero's tagline of "Make the Impossible, Possible" by bringing the experience to everyday rec league hockey players in a new campaign called "Coke Zero Ambush" with media by UM, Zulu Alpha Kilo on creative and Mosaic working on the event.
Starting in December, the brand visited four hockey rinks in the GTA and surprised players by completely recreating the Toronto Maple Leaf game time experience inside the arena. This included custom jerseys, the voice of the Toronto Maple Leafs calling the games and the puck being dropped by former NHL players, including Wendel Clark and Darryl Sittler, says Ferris.
The winning team from each match-up was invited to an actual Toronto Maple Leafs game, where one member of the team was invited to the ice for a skills competition to compete for a chance to win a trip to Montreal to see a game between the Leafs and Canadiens on April 7.
Videos from each of the rec league takeovers are now being released on the official Toronto Maple Leafs YouTube channel, and promoted across Say Media websites, as well as through a media buy on Facebook and Twitter.
Though players on the ice are the ones that are supposed to be surprised, the team at Coca-Cola Zero must have been taken aback by the similarly-themed Budweiser ad that played during the Super Bowl this year. But, Ferris was quick to point out their campaign began in late 2011.
Ferris says the Coke Zero Ambush campaign has earned 22 million impressions, growing mainly through local GTA media outreach, and the promoted video has 203,000 views so far.
"We are very happy with the results of the campaign," he says. "Success from a brand perspective for this campaign is that we have recruited a new demo to the brand and increased brand health metrics."