YouTube adds AdWords to video
The Google company has released a new tool for advertisers, and a study on how Canadians use online videos.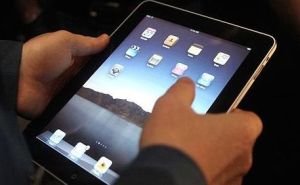 Google Canada has announced it is adding Google AdWords to its YouTube video advertising. Brands can use AdWords to match with audiences by keyword, category, topic or by choosing which sites it would like to appear on in the Google Ad Network.
The tie to YouTube means users can log into their Google AdWords account and buy key words related to the types of videos they'd like their ads to appear on, Andrew Swartz, global communications and public affairs, Google Canada, tells MiC. For example, if a brand buys "sports," its pre-roll ad can run before sports-related videos.
Advertisers can already use AdWords on Google's display network, and the video ads will work on the same system, he says.
Swartz says video ads using Google AdWords also includes TrueView which allows users to skip ads after a few seconds, which gives advertisers an added incentive to create engaging spots that consumers won't skip.
"TrueView makes it more important for advertisers to make compelling ads and as a result gives a better user experience, and the advertisers only pay for ads that people watch," he says.
The announcement comes on the heels of the release of a new online video study from Google Canada, which says 44% of Canadians are using online video more than they did last year. The study, conducted with Ipsos MediaCT, says 35% of smartphone owners and 56% of tablet users regularly watch videos on their devices in Canada.
According to the study, which was conducted in January and February of this year, Canadians are most likely to watch online videos between 6 and 8 p.m. (55%) on weekdays, and between 8 and 11 p.m. (56%) on weekends.