BC Honda Dealers make driving fun again
MiC shares results from Jungle Media's full page takeover of Yahoo!'s OMG vertical, which was created to give the brand some unique promotion.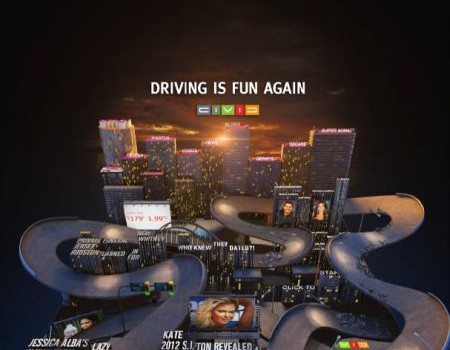 In early April, BC Honda Dealers worked with Jungle Media and creative agency, Dare Vancouver, to execute a creative Yahoo! takeover for its 2012 Civic, targeting adults age 30 to 45.
It ran for six weeks with the objective to engage consumers while Honda focused efforts on promoting its newly launched CR-V model, Peter Kambo, group director, Jungle Media tells MiC. He adds that the BC Honda Dealers didn't want its Civic model to sit on the back burner for too long, and decided to give the brand some airplay with a unique execution. Kambo said that a traditional online ad would not do, feeling that it would get lost in its extensive promotions for the CR-V.
The homepage of Yahoo!'s OMG vertical featured a big box that sat on the right hand side of the page with a Civic revving and raring to go and copy that read, "Click here to start your ride". When clicked, the page opened up to an animated scene with the car driving through a cityscape on a hilly highway. Yahoo! content transformed into different elements of the scene, such as billboards and buildings, and ended with the tagline "Driving is fun again".
Of those who were served the ad unit, 35% clicked and watched the entire video and with 53% watching at least some of the takeover video, says Jacquie Albrecht, digital specialist, Jungle Media.
Once the video came to an end, the page would return to its normal state with the Civic big box driving to retail. Albrecht says that of those who saw the overlay, 0.09% clicked through the BC Honda website, and the average time on the ad unit was 1.5 minutes.