Upfronts 2012: Robin Legassicke on CBS's number one status
The US network has created a new group to capitalize on digital, but the main focus remains the TV screen, says the Maxus Canada group director.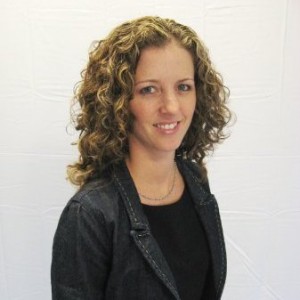 Robin Legassicke is a group director at Maxus Canada, attending the upfronts in New York City this week with the Canadian team. Catch her blog posts all week on MiC as she shares the glitz and glamour of the new fall schedules.
Wednesday of the New York upfronts and it's time for CBS at Carnegie Hall. The building is an absolutely beautiful historical landmark. I arrived shortly before the scheduled 4 p.m. start and therefore had to sit in the very top balcony in the very last row. My view may have been a bit obscured, but the key message that CBS is number one sure came through loud and clear.
The opening of the presentation was clever and focused around 2 Broke Girls and the theme of great service and getting your order right. According to execs at the presentation, CBS has America's favorite programming and is ready to meet needs, maximize investments and build brands. It was a fairly traditional presentation with each person that got up to speak reminding the audience that CBS is number one. I must have heard it at least 20 times if not more in the course of the hour-long presentation. There was even a one-minute sizzle reel, meant to be a witty take on summarizing their presentation in 60 seconds, but to me came across a little pompous.
They did start to talk about the network of CBS properties available, but didn't really dwell to long on the subject. The theory at CBS is that they are an integrated sales team. It is part of their culture. Their programming fuels social media (an interesting number they threw out was that they have a total of 167 million CBS fans online), and they have created CBS Connect to capitalize on it, but the first screen needs to remain the first screen as without it there wouldn't be a second screen. Content is still consumed on TV the most.
After a brief comedy stint from Mike and Molly's Melissa McCarthy and Billy Gardell, there was more discussion on their number one status, a brief sizzle reel and then Jim Nash from CBS sports entered the stage to talk Super Bowl, bringing out Eli Manning for a quick interview.
Then came the programming talk. It wasn't about the schedule, it was about the content.
Dramas were up first with Elementary, a modern day take on Shelock Holmes. I think this has good legs. It's well-written and engaging with loveable, relatable characters.
Next was Made in Jersey, the story of Martina Goretti, the working class underdog. It's another well-written, smart drama, with relatable characters.
After the clips from these two new shows, there was again discussion of CBS being number one (and yes, by this point, I got the point, CBS is number one). Then on to the one and only new comedy scheduled, Partners. This one is about two lifelong BFFs and business partners, one straight and one gay. It looks ok. It's a good premise but the chemistry was a little flat. Perhaps as they work through the first couple episodes, this will improve.
After this there was a jump back to drama to showcase what I think they believe to be their gem this year, Vegas. Based on a true story about how Vegas was built, this gritty drama stars Dennis Quaid in his TV debut. It's from the writer of Goodfellas and Casino. While it looked good, and the storyline is interesting, something I couldn't quite put my finger on left me feeling uneasy about how this show will do.
That was it for programming, four new shows all slotted into the primetime schedule that's already proven to be number one. There are a few strategic moves in their schedule to try to maintain their position and support the new shows.
As we were corralled out of the building the buzz was all about Eli Manning going to pick out his Super Bowl Ring. I guess we know who stole the show.
Up tomorrow is CW, the last of the presentations I will attend before heading back to Toronto.