The 100 most social brands: report
The 2012 report from agency Headstream names Canadian companies WestJet and Blackberry as two of the top social brands this year.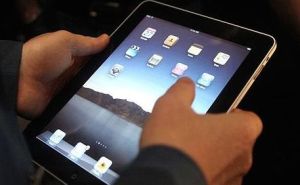 Social Brands 100, a year-old initiative acknowledging brands that have made a significant and positive mark in social media, has released its 2012 report, with Canadian brands Blackberry and WestJet coming in at #45 and #55, respectively.
Created by UK-based social media agency Headstream, the Social Brands 100 report found that those that placed high on the chart were those that have a "genuine, human voice on social platforms and aren't afraid to get personal."
Some of the brands that landed a spot on the list's upper range include Starbucks (#2), Cadbury (#7), The Ellen DeGeneres Show (#9), HTC (#11), Guinness World Records (#12), Red Bull (#13), WWF (#17) and Ford (#24).
To tally each brand's social rating, the agency looked at 19 observable markers across sites such as Facebook, Twitter, YouTube, Foursquare, Google+ and the brand's owned media such as its website, blog or forum. Such markers include fan engagement with Facebook posts from the brand, brand mentions on Twitter and timeliness of response, as well as the comment-to-post ratio on brand blogs.
According to the report, a social brand must adopt three underlying principles – they must acknowledge the need to not only "communicate a better brand, they must strive to be one" by creating a fair value exchange with consumers. In addition, they must actively listen by monitoring the web for relevant social conversations and have the resources required "to act on what is found in a timely manner." Lastly, brands must maintain an appropriate social behaviour that "acknowledges the etiquette of each particular community."
Aside from calculating the social media status of brands, the report also provides key findings on developments in the online space. Since 2011, there has been a 4% drop in the use of Foursquare, according to the report.
In addition, charities and non-profit organizations represent 25% of the top 20 brands on the list this year, indicating that they are beginning to make the most of social media. It also states that since Google+ launched less than a year ago, 49% of the listed brands have created a page on the site, with the same number of brands having created their own Pinterest pin board.