Fall TV: The next big thing on specialty
A breakdown of what's gaining momentum on specialty networks, and the shows expected to be hits right out of the gate, according to TV execs.
Lately, specialty seems to have an even shot with networks for reaching prime audiences as niche becomes an advantage. And it's long been the go-to partner for brands looking to get into the homes of relevant audiences via deeper integration than is typically feasible on the networks' scripted-centric slates. Here's what's gaining momentum, and the shows expected to be hits right out of the gate, according to TV execs.
Here's who's poised to hit it big this year – let the brand association begin!
The next Mike Holmes could be twins
This will be the year of Drew and Jonathan Scott, hosts of Corus' The Property Brothers on W, says Vibika Bianchi, VP original programming, lifestyle, reality, factual entertainment, Corus. Between participating in the NBA All-Star celebrity game alongside celebs like Justin Timberlake, running and hosting the Producers Ball at this year's Toronto International Film Festival, and the international pick-up of their show on the U.S. HGTV West, Bianchi says the buzz around the brothers has been steadily growing. "It doesn't hurt that they're tall, handsome twins," she says.
The top-performing show, which is sponsored by Scotiabank, follows the bros as they help future home owners with "champagne dreams on beer budgets."  The Scotts find fixer-upper homes for prospective buyers and demonstrate the dream possibilities through CGI. Then the realtor and renovator siblings switch into action, negotiating and renovating to perfection.
"Their personalities are big enough that they can expand beyond what we have them currently doing," Bianchi says.
Gordon Ramsay's Canadian competition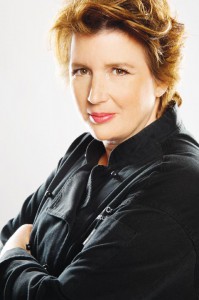 With a new cookbook recently launched, her Gemini-nominated reality hit Pitchin' In renewed for its fourth season, and a successful restaurant in downtown Toronto, Ruby Watchco, Food Network chef Lynn Crawford could be the next big chef brand franchise.
"She's got such a warm accessibility to her," says Barbara Williams, SVP content, Shaw. "We're able to use her in lots of bits and pieces, [such as] when we are looking for personalities to represent the network. She's well known, well loved and has great versatility."
From recurring appearances on Restaurant Makeover from 2005 to 2008 and battling it out on Iron Chef America in 2007, to landing her own series in 2010, Crawford has been steadily moving up the TV chain. She's been invited to be a celebrity guest judge on Top Chef Canada and recently partnered with Kitchen Aid to promote the Food Network's Tuesday night lineup. She's also spun out her restaurant to include a gourmet local food shop, Ruby Eats, which includes her own branded preserves and products.
Adaptations of U.S. hits are bringing in bigger-than-expected numbers
Undercover Boss' ratings are just the beginning of the wave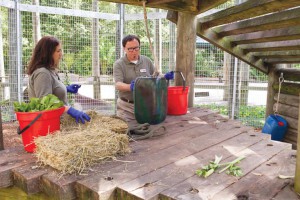 After pulling in traditional network-like numbers (it averaged 510,000 viewers each week), Undercover Boss Canada (W) returns for its second season this fall, and Corus' Bianchi predicts audience growth. The show, which follows the path of its American counterpart, inserts bosses of big organizations into the world of front-line employees. The first season, the networks' top-rated show followed TTC chair Karen Stintz, Toronto Zoo CEO John Tracogna, and hit a season high of 617,000 viewers with the episode focused on Second Cup CEO Stacey Mowbray.
"We're just at the beginning of that wave," says Bianchi. "I think the enthusiasm for the January episodes was well beyond our expectations." She adds that audiences may be tiring of traditional reality premises, so this show satisfies a viewer's craving for a simple observational show, i.e. no competition or romance.
Homegrown Housewives beats the originals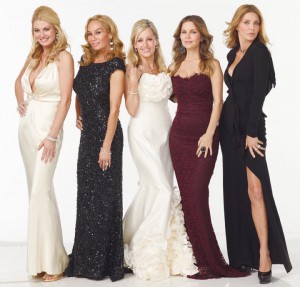 Shaw's Williams predicts another stellar year for The Real Housewives of Vancouver on Slice, which will enter its second season this fall. While the Housewives franchise has always drawn good numbers for the network, Williams says Vancouver audiences doubled those of its U.S. counterparts. It was the most-watched debut of the series, and is currently the top-rated series in Slice's history.
"I think a lot of eyebrows were raised when we announced we were doing The Real Housewives of Vancouver," she says. "I'm not sure if people thought you could accomplish that format in this country, but boy, we've sure proven that we have lots of housewives in Canada."
Canadian shows making waves on the international scene
Another 'It Came From Canada' format hit?
With the economy in constant flux, Bianchi says shows like Million Dollar Neighbourhood (OWN) resonate with viewers more deeply. The show,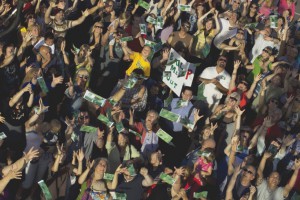 one of OWN's top-five rated, developed by Corus and Force Four Entertainment, takes a down-and-out neighbourhood and challenges residents to raise their net worth by $1 million through scrimping and saving.
"I think everyone is realizing you can't necessarily be blind about money anymore, and we really have to take control of it," she says. While the network is working on securing the season two neighbourhood somewhere in Ontario, Bianchi says season one has just been picked up by OWN in the U.S., adding that if it does well, the U.S. network has expressed interest in replicating the show with an American locale.
The next Star Académie
Based on the overwhelming success of Star Académie (pulling in an average two million viewers on Friday nights), Quebecor's TVA decided to try its hand at another musical competition show. After winning the Quebec broadcast rights for The Voice, launching winter 2013, Isabelle Roy, director, brand and content, Group TVA, says they anticipate similar audience numbers for La Voix (hosted by Charles Lafortune) as it got for Star.
Learning from Star Académie, Roy says the show will be a multi-platform experience, with plans to engage audiences early on through multiple touchpoints, and offer backstage original content that can be viewed simultaneously while the show airs, contestant blogs and more. "We're no longer just talking about a TV show – we're talking about a multi-platform brand," she says.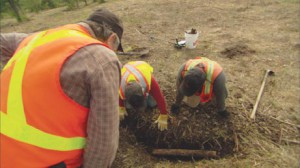 A new Big Bang for guys
This year, specialty is getting a bigger content burst; Shaw has announced it is airing more than 600 hours of original programming and introducing two new channels, female-skewing Lifetime, and H2, a male-skewing extension of the History Channel.
Predicting the next hit for men, Shaw content honcho Williams says the new History show, Bomb Hunters by Pixcom Productions, which launches late August, is probably the safest bet. The show treks across Canada with people who hunt dormant, yet still very much alive, bombs in order to safely detonate them.
"Who knew there were all these explosives across the country?" says Williams. "[The appeal is in] the mystery of it. [The bombs] are great mysteries as people search them out and deal with them."
Copper aims for AMC-calibre drama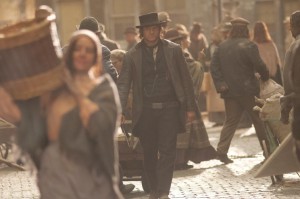 Scripted TV is having a renaissance, and many of the smart new shows are coming from cable or Netflix, rather than networks. Showcase, in partnership with BBC America and Cineflix Studios, hopes to capture that gritty-drama loving fan base with Copper this fall. The 10-part period piece is a crime drama set in New York City circa 1860, and follows two civil war vets working New York's Five-Points neighbourhood, a crime-infested slum. It boasts a strong creative team, including Emmy winner Tom Fontana and Academy Award nominee Barry Levinson, whose resumes include the critically acclaimed Oz and Homicide: Life on the Streets. "We've got our fingers crossed big time on this one," says Shaw's Williams.
The next big kid breakouts: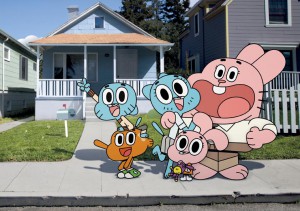 Gumball gets ridiculously weird to win audiences
Premiering on Teletoon this fall, The Amazing World of Gumball is a U.K./U.S. hit that follows a super strange family of cartoon animals who exist in a live-action world. The show's won a number of awards (including a BAFTA in children's programming), swayed critics for its absurd silliness and was ranked in the top five shows among all kids' demos on the Cartoon Network U.S.
Suite Life creators strike gold again with Mr. Young
From the producer and writer of Disney hits The Suite Life of Zack & Cody and its follow-up The Suite Life on Deck comes the YTV original program Mr. Young, which follows a genius 14-year-old as he navigates high school…as a teacher. Now entering its second season, the show has garnered international attention: last September Disney XD picked it up, and this year it airs in over 40 countries.
Now trending:
Restaurant-ing is the new food format recipe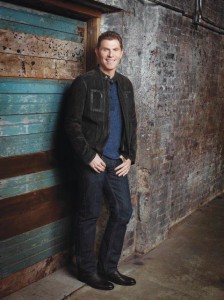 "We've seen a great trend in the food world around restaurants," says Williams. On the fall docket: Food Network is debuting 3 Days to Open with Bobby Flay and Restaurant Takeover, and bringing back Restaurant Stakeout, Restaurant Impossible and Diners, Drive-ins and Dives.
The resurgence of the dating show
"We're noticing that dating shows seems to be on the rise again," says Bianchi. This year's fall lineup includes The Bachelor (Global), Bachelor Pad (Cosmo), Love Trap (Cosmo) and Love Broker (Cosmo), while this winter Come Date with Me (which follows an eligible bachelorette pursued by four suitors who take turns cooking for the group) will premiere on W.
Next-level product integration
As Recipe to Riches and Skatoony each head into their second seasons, branded partners are reaping the benefits of shows that push boundaries.
A first of its kind, Recipe morphed the cooking competition genre into a consumer experience by turning contestants' creations into President's Choice products, placing them on shelves the day after airing and giving audience members an opportunity to test the food themselves.
Loblaw's Allan Lindsay, VP brand marketing, says the show was a great success and has helped increase brand affinity for both Loblaw and PC (which was the top Canadian brand on a 2011 Ipsos Reid poll on influential brands.)
Lindsay says they won't be changing the format for season two very much, but will be working more closely with the judges to ensure a smooth TV-to-store experience, addressing some of the issues in mass-producing recipes.
"[We got] some comments online about how our cheesecake looked different than what [contestant] Jacqui had created on the show and that really was a function of the production process," he says. By placing more emphasis on the batch-up challenge, creating a larger quantity of the recipe, they'll be able to determine mass-production issues earlier on. "Anything we can do to help facilitate that process will help us when our development team has to take those recipes and turn them into finished products," he says.
On the children's programming side, production co Marblemedia will also evolve the partnership between Via Rail and Skatoony, a Teletoon game show that pits live-action children against cartoons, to more than a logo on the screen, says Mark Bishop, co-CEO and executive producer, Marblemedia.
Bishop says the brand is targeting parents who would likely be co-viewing with their children. "We know kids and parents are watching together "we've seen it from Facebook messages, email message from fans [and] the ratings."
"Because it's a quiz show, we weaved in questions related to trains," says Bishop. "We were able to tie that into the size and scope of Canada." If the show is picked up for a third season, Marblemedia would look for more brand partnerships to expand the game into an interactive and mobile environment, finding ways for audience members to play with the show in real time, and creating new brand integration opps.
"There is only so much we should do with a television program before we run the risk of turning it into a giant commercial," he says. "But I think the real deep engagement that the audience and advertiser appreciate is what we do in a simultaneous interactive experience."