#Changethemodel: Chris Williams on TV ad measurement
The IAB president shares his take what needs to change in the digital television industry in Canada.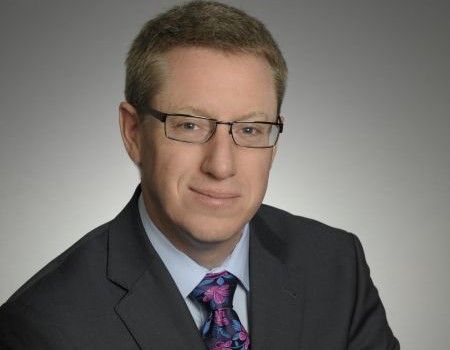 On Friday we ran a Forum op/ed column from Lauren Richards (originally published in strategy's Fall TV magazine) that outlined Canadian media industry issues that need addressing. Today we kick off a series asking stakeholders to respond, and weigh in on how to #changethemodel.
Chris Williams recently took the role of IAB president after working as managing director and SVP at Media Contacts. A longtime advocate of rethinking metrics to reflect the new digital world, MiC asked him for his take on what's needed.

What needs to change about the way TV and digital ads are measured in Canada?
We need to clean up the data. Digital isn't just a medium, it's the infrastructure for the industry. The digital media technology platforms are getting more and more sophisticated, addressing marketers' concerns so that digital gets a bigger piece of the pie. Meanwhile Canadian television metrics suffer from some large error margins that few want to discuss. The interesting thing is that these worlds are about to collide in a massive way.
The IAB in the US has unleashed "Making Measurement Make Sense" – 3Ms. This series of best practices around measurement will have comprehensive implications that will expand beyond the US quickly. One of the objectives is comparability of media channels on a GRP level. If a marketer is running online video as well as television, they will want to compare costs and make choices accordingly. We can't do that well now because television and online data need to be upgraded. Online is getting better with comScore's Validated Campaign Essentials and television, at least, needs to move to commercial audience minutes as a minimum. Keep in mind that there are online media suppliers that are selling on completed video ad views – a very high standard to compare with indeed.
On top of that there are metrics dealing with measuring effectiveness. We are just beginning to see discussions about different attribution models along with the scope of the data they use. Somewhere there is a combination of media mix modelling, online ad serving data, social media monitoring, search activity and site analytics.
What are the steps needed to make those changes happen?
The industry has to come to the consensus that digital ad technology has changed the game and is setting a new, higher standard that can be applied to other media especially television. There is a wealth of information in set top boxes that has yet to be tapped, and perhaps there is a future where the majority of media is Internet Protocol delivered.
It's time to start moving forward. Canada is a perfect test bed to set a world standard.