The Verdict: Kraft sets the bar for MiO
The brand tells MiC that the water enhancer is seeing similar growth patterns in Canada as it has in the U.S., as well as how it's playing in the digital field.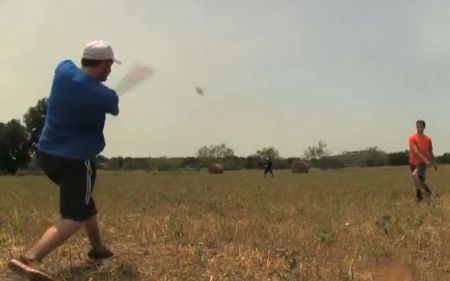 Kraft Canada tells MiC it is pleased to see that its on-the-go water enhancer MiO is mirroring success seen in the U.S. The product was first launched south of the border a year ago and after three months in the Canadian market, Kristi Murl, senior brand manager, Kraft Canada, says that the Beverage Mix (BMX) category, according to Nielsen consumption data, grew 10% in April and another 9% in May, driven by results from MiO.
"This shows that we didn't just shift volume within the category competitors, but we are actually bringing new users into the category," she says adding that the product has "become a $100 million brand in nine months" in the U.S. And while the market size may be significantly lower, the brand predicts continued paralleled growth with its sister market in Canada.
When the product entered the market, it did so with a comical TV spot (placed by Mediavest with creative by Taxi 2) targeting male millenials, and showing them how MiO can bring change to everyday activities, such as when having a conversation with a colleague at the office.
"Our TV spot really lends itself to the kind of entertainment people are looking for in the digital world," notes Murl, elaborating by saying that the over 345,000 views received are a result of people playing and re-playing to catch missed "changes" (of which there are more than 100) that happen in the course of the 30-second spot.
MiO has kept to its target demographic of young adult males, with Murl using YouTube as an example of the age groups that have invested time into watching the TV spot it created to introduce the water mix. She adds: "Most of our hits are from men age 25 to 34 and second, in the 18 to 24 age group."
More recently Kraft partnered with Dude Perfect, a group of YouTube video makers who specialize in making near-impossible basketball shots into a net, to create a video for MiO. The Trick Squirt video has seen over 87,000 views in just a week. Murl explains that to target young male adults, digital was naturally the perfect play. But for MiO, "it wasn't about just "being online," she says. "It was about creating relevant and engaging content that our target would want to take in."
"We activated with YouTube, pre-roll and digital advertising, but we also knew it was critical to create content that would generate its own conversation online and gain organic pick-up on their social networks," she adds.
The plan for now, says Murl, is to take the brand offline, along with samples of its liquid concentrate in tow, on a taster tour to different parts of the country to hit aggressive targets made in effort to continue its momentum.