Olympic sponsorship: is it worth it?
Mark Harrison at TrojanOne and Matthew Logue at S&E Sponsorship Group weigh-in on ambush marketing tactics, and the value of brand investment in the Games.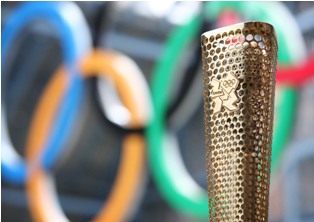 Some consumers are reportedly not able to correctly identify official Olympic brands and one of the companies grabbing onto the glory of the Games is debatably guilty for marketing out of turn. Is this is a sign that sponsorship investments are becoming a bit of a gamble, and not necessarily a guarantee?
If you go by consumer awareness alone, it might be. But most brands entering the Games on a sponsorship aren't just fighting for acknowledgment. "The depth of marketing, and the measures that sponsors monitor, goes beyond consumer awareness," Mark Harrison, president, TrojanOne, tells MiC.
From Harrison's point of view, the growth of sponsorship has led to a new range of targets and objectives, from employee engagement to stakeholder relationships. McDonald's employee initiative is an example of the former, where Canadian staffers were recently flown over the pond to serve at the QSR's restaurants in London during the Olympics.
Matthew Logue, VP of strategy, partner, S&E Sponsorship Group says the Olympics gives brands the rights and arsenal to tell a good story. "I would argue that it's the best set-up to tell a story," he says.
Being an Olympic sponsor grants you the marks of a venerable brand, and Logue believes that "it's a way to engage with people in an area where they are highly emotional" and that "the best companies of sponsorship take a long-term approach where it needs to be tied into their brand."
When suspect ambush tactics get hyped attention from media and the public alike  – what influence does this have on both brand and consumer attitudes toward Olympic sponsorships? "There will always be a certain amount of ambush," says Logue. "I don't think consumers differentiate between ambush and not-ambush. I think they want to be told a good story about what the brand represents and whoever tells the best story wins."
Logue gives props to Procter & Gamble (P&G) and its efforts to build campaigns surrounding the Games in order to make most of the $100 million dollar venture (not including marketing dollars). As a result, the global brand expects to reap profits of around $500 million.
"What they do is highly on brand. It leverages the marks they have, but it doesn't take them off brand in a one-off direction," he says. "And I think that's where ambush marketers can fall victim to. They get a quick PR hit, or a quick media spike, because they just want to take advantage of an event versus sponsorship."
Another one of the eleven global sponsors that Logue says is doing a good job at using the investment to its full potential is General Electric (GE). "They are as much about infrastructure and business development in local communities where the games are hosted as it is about supporting the brand through an integrated campaign," he says. GE also recently shared news of a positive outcome, reporting that it has generated around $1 billion (through sales of equipment for stadiums and athlete villages in host cities) since signing on as a top-tier sponsor in 2005.
At the end of the day "sponsors will continue to invest in the Olympics if they are seeing the results they desire from their efforts," says Harrison. "You must also consider the cost of not being a sponsor. What is it worth to prevent your competition from having these rights?"
"Where I think you will see the shift is with sponsors becoming increasingly more vigilant on how they are spending on activation of their rights and their marketing campaigns," he adds, saying that it is more cost-effective and impactful to take a story and make it into something that can touch consumers worldwide (much like what sponsor Visa is doing with its "Go World" campaign).
"I think the best way to evaluate it is to ask if the market is continuing to invest in the Olympics, and they absolutely are," adds Logue. "The dollars that are invested continue to rise, and the commitment is certainly still being made in the marketplace."