GroupM announces senior management changes
North American CEO Rob Norman, Maxus CEO Kelly Clark and GroupM India and South Asia CEO Vikram Sakhuja are all moving into new roles.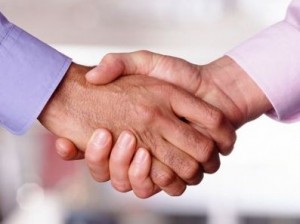 There are a few changes in the C-suite at GroupM and one of its agencies, announced this morning by Dominic Proctor, president at GroupM Global.
Starting the line of moves is Rob Norman, CEO, GroupM North America who has been promoted to the newly created role of chief digital officer for the global group. He has been in the role of CEO at the company since 2006.
Taking over his role as North American CEO is Kelly Clark, who currently works as CEO of GroupM agency Maxus.
Moving into Clark's role at Maxus is Vikram Sakhuja, who moves from his current role as CEO of GroupM India and South Asia. Sakhuja will remain in his current role until a successor is announced.
Photo: Buddawiggi, Flickr Creative Commons