3D feeds and sharing tweets: MiC's Global Tour
Tony Chapman at Capital C gives his thoughts on international social campaigns from brands such as Diet Coke and LG.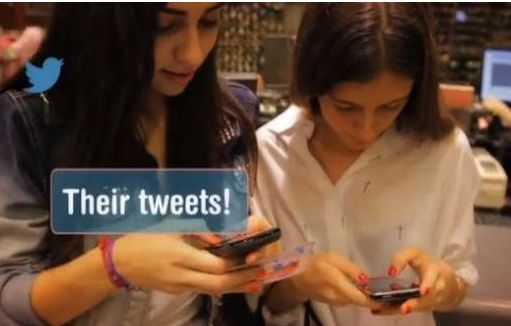 For this week's Global Tour, MiC is giving props to brands that step out of their comfort zone to produce social media executions that go beyond typical Facebook applications.
Tony Chapman, CEO and partner, Capital C, joins us in analyzing campaigns from LG, Diet Coke and retailer Todomoda. The advertising exec gives his thoughts on the three executions that involve shopping over social media, data visualization and branded birthday celebrations.
Argentina: Todomoda tweets among friends
To encourage conversation about its accessories and fashion items, Todomoda partnered with Argentina-based agency +Castro to create a special platform that allows friends to share tweets about the products they discover while shopping at the retailer.
One person enters the first half of a 140-character tweet using the platform and then a second person finishes the tweet. The message will only appear on the social networking site when it is completed using two different Twitter handles.
Chapman: Insight is the lifeblood of any big idea, and I love the insight behind this campaign – that humans love to socialize and share, contributing to each other's conversations. The brand offered them a new canvas to collaborate on and framed it as a "shared tweet."
They made the task easy to understand, fun to undertake with a friend and easy to do. This is a great Trojan horse to bring awareness to their retail brand. I only hope they followed through with a retail program where you could share your wardrobe as well.
Click here to read the international story.
Korea:  LG brings social newsfeeds to life
Things tend to look better in 3D. Electronics brand LG created an app that reinforces this, enabling Facebook users to see elements of their homepage newsfeed in three dimensions on an LG 3D television.
The "3D Newsfeed" app was designed in partnership with creative agency Perfect Fools and is being used to promote the TV by allowing social networkers to navigate through a maze of colorful Facebook posts which show up in 3D. Users could then move through their message timeline and stop to zoom in on a specific post.
Chapman: In a world drowning in clutter and information, data visualization is becoming an important and necessary art form. People react to movement and animation versus static information and data.
Turning your Facebook feed into 3D imagery must have sounded like a big idea for this reason but we are dealing with a visually sophisticated consumer. The execution that was featured on the case studio video looked like what someone in elementary school would do in introductory geometry versus what I would expect to see from a 3D television.
Click here to read the international story.
United States: Diet Coke surprises fans with mini birthday shindigs
Diet Coke recently rewarded its social media followers with short 30-second parties in celebration of the brand's 30th anniversary. Fans that tweeted a special birthday wish with the hashtag #DietCokeBday, were surprised by the brand and its ambassadors with a mini-party as well as a year's supply of Diet Coke.
Chapman: Coke is a leader in creating "liquid" ideas that flow across all consumer touch-points, and they have done some amazing work.  This isn't one of them, especially for a big brand like Diet Coke.
Random strangers throwing a spontaneous 30-second over-branded birthday party at your doorstep complete with annoying party favours that fortunately only appear at New Year's Eve and then leaving you with a year's supply of Diet Coke? It's predictable and has been done to death. Have a celebrity show up and surprise and serenade me. That's what I expect from this brand. And Coke, if you are reading this, my birthday is June 30 and Penelope Cruz works.
Click here to read the international story.