Astral Media rebrands in London
David Bray shares market insight following the media co's change from an EZ Rock station to Virgin Radio in London, ON.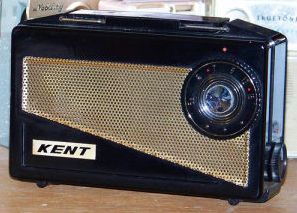 Astral Media is changing up its London, ON. radio offering by rebranding its EZ Rock 97.5 station to 97-5 Virgin Radio.
The change reflects a switch in content that the station made a couple years ago from older rock music to more top 40 artists like Katy Perry and Maroon 5, but because of the EZ Rock name the perception of the brand did not change with the songs, Dan MacGillivray, general sales manager, Astral Radio in London, tells MiC.
The target demo for the newly named Virgin Radio station is adults 25 to 44 with a female skew, he says.
David Bray, president, Bray and Partners Communications, tells MiC the station currently sits in fifth spot in the market for the demo of adults 25 to 44, with Corus Radio owning the top two stations with London's Best Rock FM 96 in top spot, 103.1 FreshFM in number two and Astral taking number three with Today's Country BX93.
Bray says the rebranding is likely an effort to gain a broader mix in the market, but the timing with the Bell Media takeover hearing of Astral Media coming up on Sept. 10 makes for an odd decision.
"There is something politically going on here that we aren't aware of," he says. "The obvious question is why would they make this change days before the hearing. If as Astral Media you aren't going to be running the station why would you flip the brand?"
Ads highlighting the change will appear on the interior and exterior of buses across the city, as well as in the daily Metro paper, says MacGillivray. Media and creative for the campaign were both done in-house.
MacGillivray says he has alerted current advertisers of the change, and based on results from other cities across Canada that have made the switch to Virgin Radio, he expects that automotive and fashion clients will continue to be popular segments for the station.