Target-ing consumers on the beach
The retailer talks to MiC about plans for this weekend's branded beach events as it gears up for its 2013 Canada launch.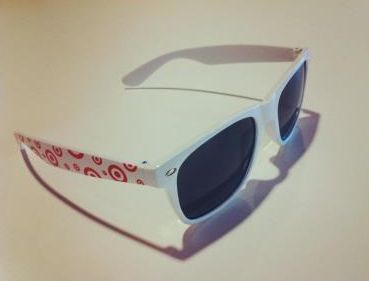 Summer is almost over, which means the forecast calls for a 95% chance of Canadians hitting the beach. Not passing on the opportunity, Target is launching branded events on beaches across Canada this weekend.
The retailer is stimulating interest in its 2013 arrival in Canada with five "Target Bullseye Beaches" in Ontario, British Columbia and Alberta. The events will see the brand participating in summer activities such as beach volleyball, ring toss, and sandcastle competitions.
Not all just about the games, the retailer's event will also have brand ambassadors on-site to educate consumers about what Target is all about and provide information on specific store openings. In addition, the retailer will also be giving away branded beach-related products such as sunglasses and water bottles. The event is being executed by Mosaic.
Lisa Gibson, public relations, Target, tells MiC that "the goal at this point in our marketing and event sampling is to give Canadian guests a chance to get to know the Target brand and us to get to know the communities in which we're opening stores."
The brand gave consumers a taste of Target earlier this year when it opened up a one-day pop-up shop in downtown Toronto with consumers being able to purchase clothing from its line design by Jason Wu. Gibson adds the retailer has more plans for activations leading up to the launch.
When the brand launches in Canada, the retailer will have an integrated campaign targeting primarily moms age 24 to 40, which will include paid media as well as social media through a bilingual Facebook and Twitter page.
"We've spent a lot of time going across the country and trying to understand the communities in which we're going to be opening stores. Once we open the doors we'll be talking a lot about products, but right now it's more about the brand and engaging with guests," she says.