Target catwalks its way into Quebec
The retailer will be at Montreal Fashion Week as a sponsor, with a fashion ambassador in tow, pushing event content through its social media channels.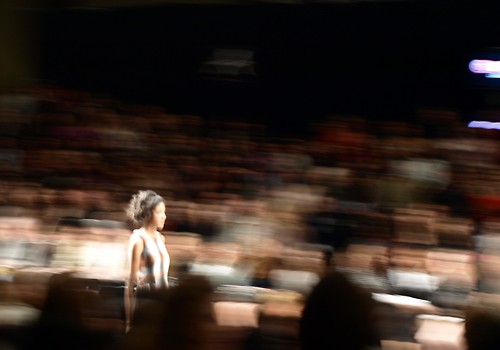 Target plans to open almost a fifth of its Canadian stores in Quebec by next fall. So there's been no wasting time when it comes to introducing the brand to the market. Research began over a year ago when the retailer went on a "listening and learning" country tour – chatting with communities to nail down exactly what areas of interest to focus on when it arrives, Lisa Gibson, public relations, Target, tells MiC.
Conversations with French Canadians led the retailer to decide to have its first Quebec public appearance at Montreal Fashion Week where it plans to sponsor a media tent from Sept. 4 to 7.
But Target wants more than signage on runways and booths in tents. It will also reach out to shoppers through one of the province's top celebrities, Mitsou Gélinas. The fashionista will be on-site to interview and report on the happenings behind the stage and on the front line. Content created by Gélinas will then be posted on Target's French-language Twitter and Facebook accounts.
Gibson says that, to her knowledge, this type of social media activation at a fashion event has not yet been done for the stores in the US. Target is working with Quebec agency Octane to execute the sponsorship, she says, adding that the retailer chose to have a presence at the Fashion Week because the brand has a "strong focus on fashion and design, so being a part of a design community makes sense for us."
Target did not disclose details on whether the brand will be present at Toronto Fashion Week in October while marketing plans are still being finalized.