Retail sales remain stagnant: report
Toronto-based KubasPrimedia reports only a slight growth in retail for Q3 and overall for 2012, and predicts similar figures for 2013.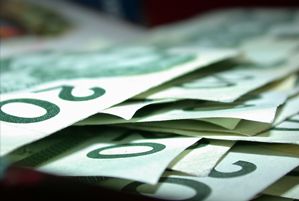 Retail will be stagnant for the rest of the year, and possibly even as we enter 2013, according to the Retail Sales Outlook Canada report from KubasPrimedia for Q3 of this year.
The Toronto-based research company concludes that while year-to-date retail sales sit slightly ahead of the figure found this time last year, up to 4% from 3.8%, the market isn't showing signs of a significant upward trend for the rest of 2012.
There is also no indication of significant improvement within the retail category, which includes food and drug, store merchandise, as well as automotive, according to the report. The prediction for the second half of the year for total retail sales will be an increase of 3.7% over the same period last year. This is worse than Q1 of 2012 (5.6%), but better than Q2 (2.8%) of 2012.
In 2013, according to the report, Q1 sales are predicted to grow by 4.0% – on par with figures from the past two years.
Regarding retail sales in different regions in Canada: Alberta is estimated to have the highest year-over-year growth, with numbers going up a predicted 8.6% in 2012. This is followed by Saskatchewan with predicted growth of 7.1%, Prince Edward Island with 5.4% and Newfoundland & Labrador growing an estimated 5.3%. British Columbia sales growth for the year is sitting at 4.5% and Ontario is at 2.8%.