McDonald's speaks candidly
The brand takes its "Our Food. Your Questions" campaign national to inform Canadians of its transparency initiative.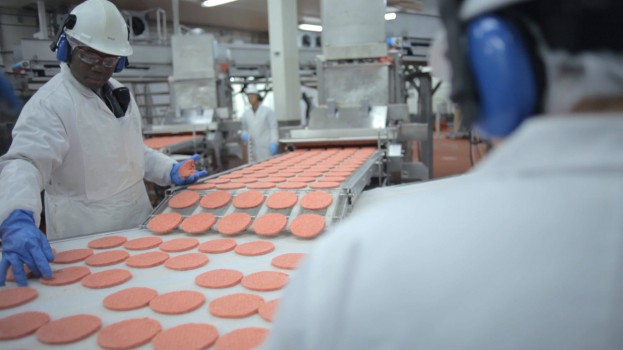 Four months and 6,000 questions later, McDonald's Canada takes its "Our Food. Your Questions" online initiative (the company's aim to be more transparent about its food by answering consumer questions) and puts it on a much larger pedestal. The restaurant is rolling out an integrated campaign to inform both fans and foes about its honesty program.
"We knew that we wanted this to grow beyond the digital-sphere and be able to reach all Canadians," Joel Yashinsky, chief marketing officer, McDonald's Canada, tells MiC of the QSR's reasons for shifting from online advertising (in the first phase during the summer) to a TV and wide-ranging OOH media buy. "We knew we wanted to take a more mass approach while keeping the organic and natural evolution of the messaging to the consumers."
For the next four weeks, the brand will have Tribal DDB-developed creative placed by agency OMD on television and on walls in cities across Canada in the form of video projections as well as wild postings and transit dominations. Also, ads will continue to run online to support the microsite. "We outlined a future for this platform. We knew that when we first created it, that it was something that we wanted to last forever," says Yashinsky.
"Canadians responded well to the approach. We received a phenomenal response saying that they appreciate being able to ask these questions." he adds. "They recognized and appreciated the transparency and authenticity, and in today's day and age of marketers, you have to have that."
McDonald's is aware those who are more doubtful of the brand and its products tend not to be regular customers. The program has enabled McDonald's to positively influence not only those who dine at the restaurant, but also those who are less inclined. "People who have not been to our brand for a few years are saying that it's great and that they want to give us another try," says Yashinsky. "And that's exactly what we want to do, we want to reach some of the fence sitters and those who are skeptical."
"We are showing a bit of vulnerability and opening ourselves up for every question that people have about our food. We're not shying away from any question and that's resonating with customers," he adds.