Social analytics platform Source Metrics launches
The new Ottawa-based tool is meant to provide real-time measurement and tracking of a brand's social marketing campaign.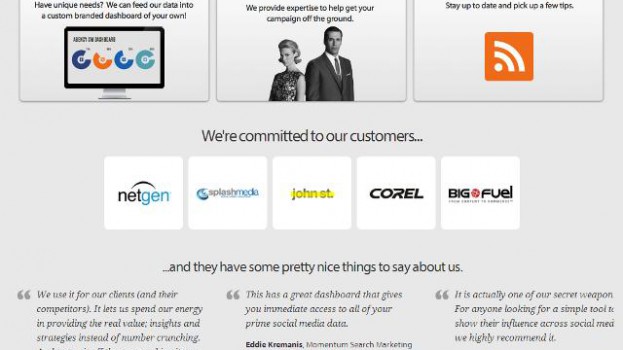 Ottawa-based social marketing and analytics platform Source Metrics launched earlier this week. The tool provides a real-time investigation into how consumers are responding to a brand's social media campaign and messaging.
The tool measures and compares messaging on different social sites such as Facebook and Twitter, Carolynn Lacasse, marketing manager, Source Metrics, tells MiC. It also gauges how a brand's paid media is affecting and driving audiences to the sites as well as measures conversion rates and determines how people are interacting with content on a brand's Facebook page, she adds.
Source Metrics recently signed with Toronto-based John St. to provide the tool for its clients' social media marketing efforts and is looking to collaborate with other creative and media agencies in Canada.
Lacasse explains that the platform is different from others in the market because of its "integrated feature set and campaign metrics" which enable measurement of three areas of social marketing: social publishing, campaign management and listening and engagement.
"Currently there are products that perform well within one of the three functional areas but they are data silos and as a result you they don't provide any holistic knowledge about a social marketing campaign's performance," she adds. "The goal behind Source Metrics is to be able to optimize your social marketing campaigns through an iterative process of continual improvement."