Nissan's virtual showroom hits the mobile space
The auto brand has optimized its online sales area to be accessed on mobile devices, and will be promoting it with a YouTube takeover next month.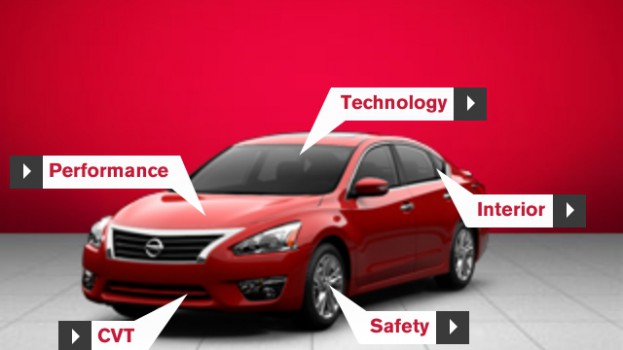 Nissan's online showroom has proven itself to be a web traffic generation tool for the brand. Since opening the doors to its virtual sales area on YouTube ten months ago, Nissan's average website page views have increased by 45% and its unique page views have grown by over 26%, Judy Wheeler, director of marketing, Nissan Canada, tells MiC.
After seeing the success of the online component, the brand decided to move the virtual showroom to the mobile space, having redesigned it to allow user-friendly access on smartphone and tablet devices, she adds.
"The main reason we wanted to [launch a mobile-optimized site] is because a lot of people search, especially when they're at their homes and at work, via their computer, but when they're out on the weekend and they see a vehicle they like or drive by a dealership – [their mobile devices] are the easiest ways for them to search and get information about that vehicle," says Wheeler.
TBWA developed the showroom at the start of the year, and was also involved in optimizing it for mobile. "We didn't just retrofit the site into a mobile device; we've actually built it so that it's compatible for a smartphone, as well as a tablet," says Rimi Singh, brand director, TBWA. "Originally this was developed because we understand how much content there is on YouTube and we wanted to extend the user experience, and give them a non-pressured experience of the vehicles."
Nissan is mostly relying on search engine marketing to promote the second phase of the showoom, and a majority of its traffic is organic, says Singh. But there will be a one-day takeover of YouTube next month to support it, planned with OMD, which will include an interactive masthead with video that drives users to the showroom property, she adds. In addition, print ads will run next week for three new Nissan launch vehicles, and will allow readers to scan the ad using Layar augmented reality technology to engage with "information hotspots" that showcase the vehicle in the showroom, says Singh.
"When doing something like this, we're appealing to the masses," notes Wheeler. "Young and old alike are using either the virtual showroom online or they're using a mobile device to search. The age demographic can be anyone who's 18 to someone who's 65 plus."
"[The showroom] is a great way for us to separate ourselves from the competition and bring a lot of interesting information to consumers," she adds.