RTB here to stay: report
Andrew Casale tells MiC about the new study and explains how RTB is spreading in Canada.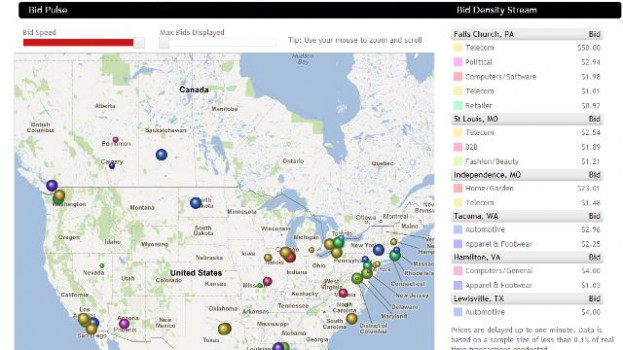 It's a brave new world for ad buyers and sellers, and real-time bidding (RTB) looks to be a growing part of it. That's according to Casale Media's Index Quarterly Report, which compiled data from the first two quarters of 2012 using its recently launched Index Platform.
According to the study, which looked at North America as a whole, the overall number of impressions bought via RTB on its platform increased 28% between Q1 and Q2.
"[RTB] is growing incredibly fast and being adopted by every major category of marketer that spends money, and an incredible array of brands that tend to be risk averse," Andrew Casale, VP of strategy, Casale Media, tells MiC.
He says that while Canada is still lagging behind, the prospects for the RTB trend look good here as well.
"[About three or four months ago] adoption of RTB was largely centred on a few categories of marketing. Within the last quarter…we've seen widespread adoption across categories of marketers and the launch of several private marketplaces by publishers," he explains.
He adds that contrary to what one might expect, it's actually big brands and Fortune 100 companies, such as Hewlett-Packard and AT&T leading the charge, accounting for 57% of the companies that are using RTB as a media strategy.
According to the study's findings, telecom brands held the largest market share in both quarters, rising to 14.34% in Q2. The automotive sector rose to second place in Q2, claiming 11.11% of the market, while the travel industry slipped to third spot in Q2, but still saw its market share grow to 10.99%.
Overall, 32 out of 40 marketer categories increased their total bought impressions.
The study also shows that the price brands are paying for RTB impressions across most categories is on the rise, with alcohol brands paying the most due restrictions on where their products can be advertised.
According to Casale, this is proof that the RTB trend is here to stay, even in Canada.
"We continue to get reports from the buy side that suggest that things are doing real well. Their campaigns are performing, they're getting the scale they want, and they see this as being a bigger part of their 2013 plan," he says.