CBC asks CRTC for more flexibility
CBC's Hubert Lacroix proposed to streamline the pubcaster's genre-specific platform commitments in the face of persistent financial challenges.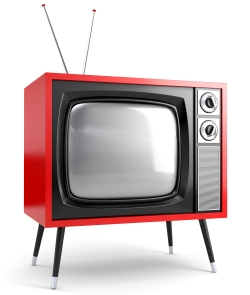 As licence renewal hearings for the pubcaster get underway, the Canadian Broadcasting Corporation is asking the CRTC for more flexibility in its regulatory commitments.
The impetus for the call comes from persistent financial challenges, as well as the challenges of going digital.
CBC president and CEO Hubert Lacroix told the hearings panel, led by CRTC chair Jean-Pierre Blais, that the pubcaster's licence conditions and regulatory framework should reflect the changing broadcasting environment.
"The environment has changed – dramatically. And so have we. We have, in the past 13 years, streamlined our operations and gained new efficiencies as we have evolved into an integrated multi-platform broadcaster," Lacroix insisted.
He noted that the CBC has continued its commitment to double its percentage of its digital expenditure, and added that the pubcaster's approach doesn't fit with the one-platform-at-a-time approach used in the regulatory world.
He proposed to streamline the CBC's genre-specific platform commitments.
"It makes no sense for the Corporation to make a commitment on hours or otherwise that is not financially sustainable. We cannot and will not make commitments that we know we may not be able to fulfill," said Lacroix. "We need flexibility."
Lacroix also urged the regulator to lighten the CBC's administrative burden by limiting what the pubcaster reports annually to the CRTC.
CRTC chair Blais clarified that the regulator will restrict itself during the hearings to discussing the CBC's plans, and not its legislative mandate.
Blais said the hearings will focus on accountability, availability and reflection.
The CBC is proposing to devote 75% of the broadcasting day to Canadian programming in its English-language TV services, down from its current licence requirement of 80%.
Blais said that firm regulatory obligations are "the nature of the beast" when it comes to meeting Canadian consumer expectations.
The pubcaster is also seeking to add advertising and sponsorship to CBC Radio 2 and Espace musique in an effort to increase revenue following federal budget cuts.
That proposal has been met with criticisms that the pubcaster is becoming too commercial and less distinctive.
"The move towards more commercialization will turn CBC into a private broadcaster which loses one billion dollars a year rather than the public broadcaster that Canadians rely upon for credible news and Canadian entertainment," said Ian Morrison, spokesperson for watchdog group Friends of Canadian Broadcasting, in a statement Monday.
CBC is seeking five-year licence renewals for its French and English language TV and radio services.
The public broadcaster is also dealing with a three-year, $115 million budget cut handed out by the federal government earlier this year.
The hearings continue to Nov. 30.
From Playback Daily