Tonight gets the e-Reader treatment
The nightly newspaper has partnered with UM and Sony to release a promotional issue that looks like the electronics brand's reading device.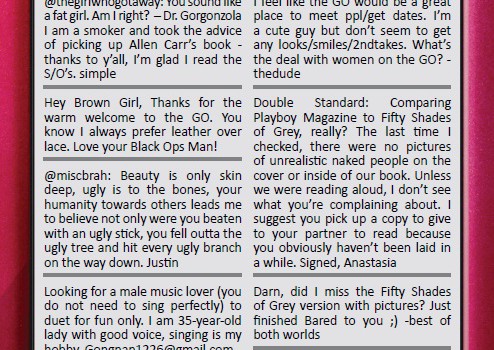 This weekend's issue of tonight is set to get a makeover fit for the digital age, courtesy a partnership with Sony Canada and UM.
To promote Sony's e-Reader (simply called the Sony Reader), the nightly newspaper is completely changing its appearance, taking on the dimensions and the colour schemes of the mobile device. Each page of tonight will be black and white, and will be set as if it were being viewed on the screen of an e-Reader.
The promotion was conceptualized and planned by UM, with Sony and tonight providing creative. It targets tonight's core demographic of young urbanites who commute to and work in Toronto's downtown core.
John Cameron, publisher, tonight, tells MiC that this demographic fits for Sony's Reader as well, because younger readers are more open to alternatives to paper books, and commuters who travel long distances are likely to spend their time reading.
Tonight has built a reputation for creative promotional executions since its launch three years ago, including a partnership with the Blue Jays earlier this year that saw three players contribute content to the paper.
But Cameron says this is the first time the paper has changed its dimensions or run in black and white for an advertiser. He adds that bringing something unique to the table beyond a wrap or a full-page ad was necessary for Sony, which finds itself in a cluttered and competitive e-Reader market with the Kindle and Kobo e-Readers, among others.