Hockey Night in Canada scores with season opener
The show's 60th anniversary pulled in record ratings for its afternoon and primetime games.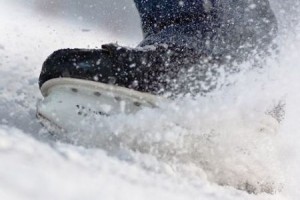 The NHL returned to CBC Saturday, ringing in the 60th anniversary of Hockey Night in Canada with record ratings.
According to BBM Canada data provided by the CBC, the 7 p.m. showdown between the Toronto Maple Leafs and the Montreal Canadiens was the most-watched HNIC  regular season game of all time, drawing an audience of 3.3 million, a 16% increase over the Apr. 7, 2007 record of 2.85 million. A total of 9.2 million viewers tuned in for at least a minute of the game.
Meanwhile, the afternoon match up between the Winnipeg Jets and the Ottawa Senators netted 1.49 million viewers, a 36% increase over the previous record for that timeslot. All told, 5.3 million viewers tuned in for part of the game.
The 10 p.m. game between the Vancouver Canucks and the Anaheim Ducks also saw steady ratings, with an audience of 1.47 million and 6.1 million viewers watching at least part of the match.
Online viewership at CBCsports.ca was also solid, as the Maple Leafs-Canadiens game drew 80,100 viewers, the most in the past two seasons. Meanwhile, the Canucks-Ducks and Jets-Senators games drew 34,700 and 33,000 views, respectively.
Saturday also marked the debut of the Budweiser-sponsored HNIC second screen app. BBM data shows that the app saw 23,700 unique visitors throughout the day Saturday.