Olive Media launches hybrid tablet product
OMD Canada and the New York Times have signed on to use the new unit, which makes advertising responsive for tablet viewing.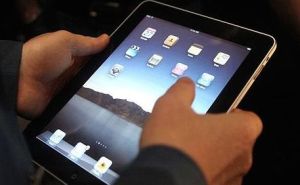 Olive Media has announced the launch of a tablet hybrid product, which unlocks desktop inventory and delivers ads to users viewing content on their tablet devices.
"What we are doing with this new ad unit is taking sites and putting a rich media element behind them, so when you tap a big box banner that belongs on a desktop, we identify that you're on a tablet and the screen experience is oriented for the device," Deborah Hall, head of mobile, Olive Media, tells MiC.
Tested in beta with OMD Canada and the New York Times, Hall says that the tablet solution is now being rolled out across Olive Media's other clients. She adds that while many publishers are redoing their sites using responsive design for content, they don't always do so for their advertising units.