Postmedia, Kijiji merge online auto classifieds
The publisher and the local classifieds site will offer car dealers an opportunity to showcase vehicles on their lots through a new banner ad unit.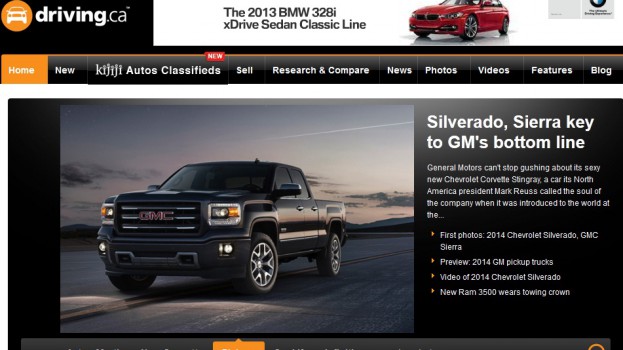 Kijiji and Postmedia Network have announced a partnership that will see the local classifieds site takeover the publisher's automotive classifieds across the digital platforms for its 10 dailies, including the National Post, the Ottawa Citizen and the Vancouver Sun, as well as on Driving.ca.
Cole Reiken, VP, digital businesses, Postmedia Network, tells MiC that the partnership offers both brands an opportunity to expand the number of used car listings available to their mutual audiences, by making Kijiji's listings and search functionality available through Postmedia's digital platforms. In addition, the classifieds listings will also be available on mobile devices.
Reiken says that while the deal will help Postmedia and Kijiji grow its listings, it will also present new ad opportunities to local car dealers, who will be able to promote new and used vehicles through a new banner product offering.
He says that the deal will have no impact on the number of sales people working at Postmedia.