Graham Moysey takes global role at AOL
Staying on with the Canadian operations, Moysey tells MiC about his expanded responsibilities as head of AOL Global Owned and Operated elements.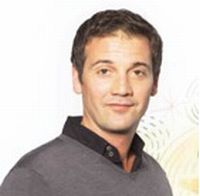 AOL has announced the promotion of AOL Canada's general manager Graham Moysey to the role of head of AOL Global Owned and Operated elements, which includes all the company's brands, like Huffington Post, Tech Crunch and Engadget outside of the US.
Moysey, who joined AOL Canada in 2010, tells MiC he will still be responsible for operations in Canada, noting plans for the company to build on its strong 2012 when it opened three new offices. He says video, specifically through the soon-to-launch AOLon.com will continue to be a big priority north of the border, as is building its operations in Quebec through additions to Le Huffington Post Quebec.
In addition, Moysey says AOL Canada will continue to push to "operate at the top of the funnel" in terms of premium ad formats in the country with its AOL Project Devil, noting the company wants clients to think of them at the beginning of the creative process rather than at the planning and buying stage.
On the global side, AOL has set some ambitious goals when it comes to international revenue, says Moysey, noting that when Tim Armstrong came on as CEO a couple years ago, the company pulled back from a few countries, but is now starting to reassert itself on a world scale, expanding brands like Tech Crunch.
"We need to have brands that are global in nature in order to deliver at scale," he says. "We have brands like Tech Crunch that is global but we don't necessarily have a strong presence everywhere yet. There is an opportunity to expand into meaningful markets."