Big data must benefit consumers: Suthren
At the DX3 conference in Toronto, Aimia's Scott Suthren shared his insights on how agencies can use big data best in 2013.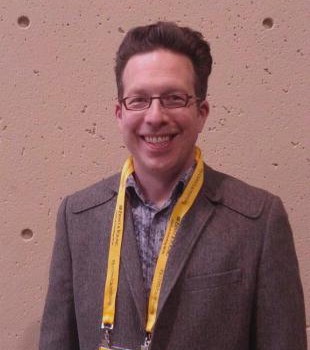 Big data is one of the most buzzed about topics in the industry, but advertisers and agencies are still scrambling to figure out how to put it to use, said Scott Suthren, senior director, digital strategy and customer insight, Aimia, when he spoke during day one of the DX3 conference in Toronto.
Suthren argued that despite the hype around big data, the vast amount of information gathered by brands is becoming more difficult to process and interpret in ways that advertisers can use to more effectively reach consumers.
Adding to the challenges of relying on big data, he said, is an increasingly tech-savvy consumer base that is gaining power in its relationships with brands.
"There's a growing trend where consumers are more aware of the value of the data they bring to the table. They're looking for tangible value for their personal data, instead of just promotions or other experiences," he explained.
So how do advertisers and agencies put big data to use? Suthren said the key is building a solid data strategy that includes hiring analysts who can interpret data in its proper context. Additionally, agencies must be open to freely sharing the data they've collected with partners and clients to create a more complete data set that better targets consumers.
Lastly, Suthren said that advertisers and agencies must use the data they've collected in ways that benefit consumers, as opposed to their brands or products, and ensure that consumer data is secure.
Looking forward, Suthren predicted that 2013 will see agencies become more open about sharing data, as they begin to build strategies and teams for interpreting it all.
He added that brands will also need to recognize the shifting power dynamic with consumers.
"There's going to be a requirement for more transparency and more of an equal relationship with consumers when it comes to big data. Now is the time to think about how you establish those relationships, rather than collecting information behind the scenes," he said.
The DX3 conference continues today at the Metro Toronto Convention Centre.