CBC unveils branded entertainment initiative
At BCON Expo, the pubcaster urged brands and producers to pitch new branded content ideas, with a focus on bolstering its daytime programming.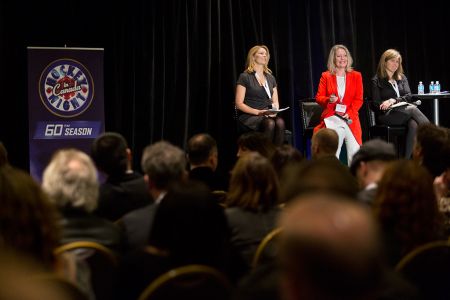 The CBC is launching a branded entertainment development initiative, a program that aims to create new daytime programming for the pubcaster.
Brands and indie producers are urged to pitch ideas for new shows to the new program, which was announced at the joint Playback and strategy BCON Expo held in Toronto Thursday.
CBC head of factual entertainment Jennifer Dettman said the pubcaster will work in partnership with brands to create the new TV shows. She put the call out to the indie production community to pitch ideas, specifically for shows for its day-time schedule.
The CBC was looking for ideas "that will somehow be an add-on to what we already have," Dettman explained.
"We're very much family-friendly, with a slight skew to female in the daytime," she said of the scheduling. "We are back to basics, I would say; not so much niche, if that makes sense. Our cooking shows and our Steven and Chris show have loads of personality," she said.
"What's also really important to us is multi-platform. It's really important to us as a public broadcaster that our shows create community or sense of engagement, shows that create and spark a conversation," she said.
Gaye McDonald, director of client marketing, CBC Revenue Group, cited current examples of branded reality shows like Recipe to Riches and Fashion Star as ones the pubcaster likes and said to keep its current lifestyle lineup and family focus in mind when pitching shows.
Additional details about the new fund will be available on Apr. 5 through the CBC's Independent Producer's website.
Photo by Ryan Walker (left to right): Robin Neufeld, associate director of brand development, Gaye McDonald, and Jennifer Dettman, head of factual entertainment, CBC at the BCON Expo.