American Express Canada goes small
The credit card company has launched a campaign around its "Shop Small" program to encourage Torontonians to support small businesses.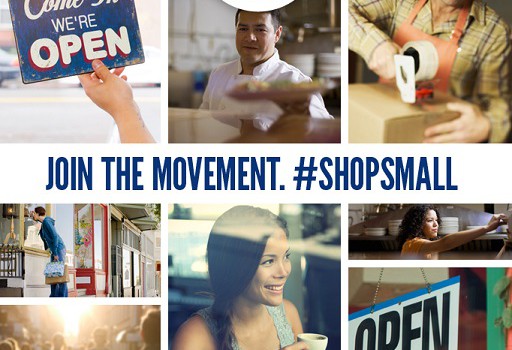 American Express Canada is looking to give Toronto-based small businesses a little boost with its new "Shop Small" program, which launched today.
The initiative, which was inspired by Small Business Saturday in the US, targets adults aged 25 to 50, and will see 4,000 small business owners participate in an effort to encourage Canadian consumers to think about the benefits of supporting small businesses.
With media handled by Mindshare and creative by Boombox Media, the program is being promoted through a partnership with City that will see 15-second spots air on the channel throughout April, while specific small businesses are featured on Breakfast Television's Live Eye segments. The initiative will be supported by wild postings in the city's downtown core, and small businesses will also promote the program with signage posted in-store.
The campaign is rounded out by a heavy Facebook push that encourages consumers to take the Shop Small pledge, and a "Neighbourhood Gems" contest that will allow them to vote for their favourite small business. The winning business will be featured in an advertorial in Toronto Life and receive a one-on-one social media session with Facebook.
Lauren Dineen-Duarte, senior manager, public affairs and communications, American Express Canada, tells MiC that the Canadian edition of the program differs from its three-year-old US event in that American Express Canada wanted to turn it into an on-going movement that could be rolled out multiple times throughout the year, rather than just having a one-day event.
She adds that it was important to leverage Toronto properties like City and Toronto Life to get the conversation started because of their unique focus on the Toronto community.
The Shop Small program runs throughout April in Toronto, and will roll out nationally later this year depending on the results of the first initiative.