Starcom MediaVest Group forms partnership with BCP
Carol Ann Kairns will expand her role with BCP to also include the title of executive VP of Starcom MediaVest Quebec as a result of the new deal.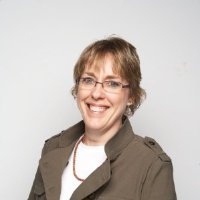 Starcom MediaVest Group (SMG) has formed a strategic alliance with Montreal-based agency BCP to bolster deeper capabilities and understanding of consumers in the Quebec marketplace.
Carol Ann Kairns will expand her role as executive VP and general manager at BCP to include additional responsibilities as executive VP at Starcom MediaVest Group Quebec, effective immediately. Part of her responsibilities will be helping to oversee SMG's growth in Quebec, including driving media operations and participating in market development.
"We are thrilled to further partner with BCP, having worked closely together over the years for our shared clients in many strategic planning and buying mandates," said Bruce Neve, CEO of SMG Canada, in a release. "Aligning with BCP gives us deeper integration, insights into local consumers, and a more seamless capability to reach French speaking audiences, which we can leverage to solidify our footprint in the Quebec market. The addition of a talent like Carol Ann, who is well-known and respected in the Quebec marketplace for her proven track record, will also bolster capabilities, forge synergies, and most importantly results for our clients looking to reach consumers across both English and French speaking audiences in Canada."