City Chase nabs new sponsors
Scion is now the title sponsor of the Amazing Race-style competition, and will also have its cars integrated into the event.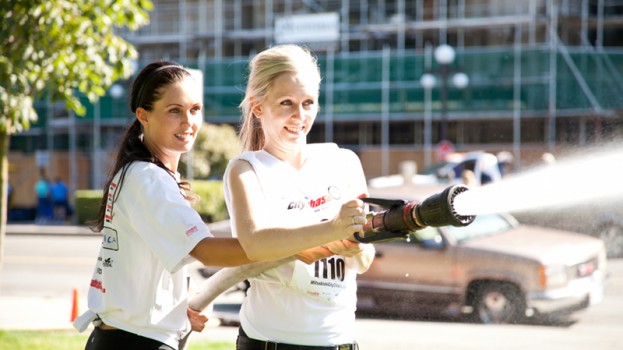 Today, Influence Marketing announced that it is welcoming Scion, Telus and BlackBerry as sponsors of its upcoming City Chase event series.
Targeted at adults aged 24 to 39, City Chase is an Amazing Race-style competition that takes place in cities across Canada, including Toronto, Montreal, Vancouver, Edmonton, Calgary and Ottawa. Teams of two or solo competitors follow clues and navigate their way around the city to find Chase Points – physical and intellectual challenges they must complete in order to finish the event.
As part of the sponsorship deal, Scion is now the title sponsor of the event series, and its branding is featured on the newly launched City Chase website. In addition, Scion vehicles will be on display, and will also be integrated into the challenges. Competitors will be able to gain an advantage by hopping a ride in a Scion vehicle.
Telus and BlackBerry, meanwhile, will see the Q10 and Z10 models integrated into the City Chase, as competitors will have to use the phones to complete challenges.
Returning brands include Goodlife Fitness, which is a presenting sponsor of City Chase, and Columbia, which will give its Omni-Freeze Zero shirts to the first 400 participants in every market.
Dave Nash, VP of sponsorship, Influence Marketing, tells MiC that Influence Marketing is still looking for one more primary sponsor. He adds that City Chase is a good marketing vehicle for brands because it allows them to reach a highly engaged audience for a prolonged period of time,  integrating the products into the challenges.
Nash says that 15,000 people are expected to compete in this year's event series, with 3,000 in the two Toronto City Chases.
The first City Chase kicks off May 25 in Edmonton.