Lancome displays augmented reality roses
The beauty brand leveraged its partnership with Luminato to launch "Roses by..." a mobile app-based photo gallery.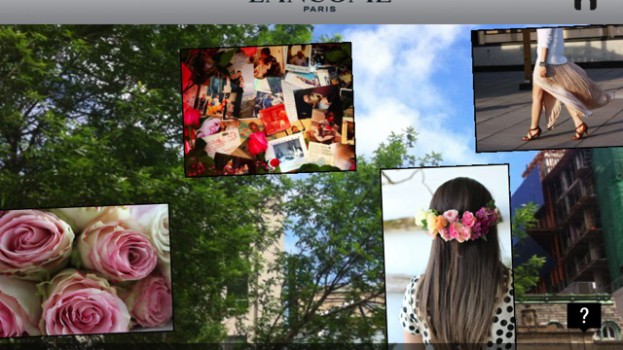 With the 2013 Luminato Festival in full swing in Toronto, L'Oréal-owned cosmetics brand Lancôme has launched "Roses By… 20 Bloggers for a Rose" a new branded exhibit.
Targeted at adults aged 18 to 45, the exhibit was introduced at the opening of the festival on Friday, marking the continuation of a long-term partnership between Lancôme and Luminato. Last year, for instance, the beauty brand partnered with New York and Montreal-based artist Corno on "Soon is Now," an art gallery where she showcased her work and finished a painting on-site.
For this year's exhibit, Lancôme has teamed up with Cundari and CrowdOptic for an augmented reality gallery in David Pecault Sqaure. The gallery is based on "Roses By… 20 Photographers for a Rose," a live exhibit launched by Lancôme in France, which is currently on display at First Canadian Place in Toronto.
The AR-based gallery features interpretations of roses (Lancôme's brand symbol) created by 20 Canadian beauty, fashion and lifestyle bloggers. Festival-goers can access the exhibit by downloading the Lancôme Virtual Gallery app, available on iOS or Android, and scanning the area in the Square. The app interface also allows users to share the images via social media, and  enter a draw to win one of five Lancôme beauty prize packs.
Additionally, the app will track user activity, creating a heat map based on the time they spend looking at different images, which will translate into the shape of a rose.
Lancôme is promoting the gallery through social media, as well as through postings on-site at David Pecault Square. It's also leveraging the networks of the bloggers it tapped to contribute to the gallery.
Alexandra Tanner, e-business and interactive marketing manager, Lancôme Canada, tells MiC that it was important for the brand to give festival-goers a free and interactive branded experience they could enjoy without having to leave the square.
She adds that the gallery and Lancôme's partnership are part of the brand's identity and commitment to art, noting that creating an experience like this is an easy sell for the brand because it's not promoting a product.
The exhibit and the Luminato Festival run until June 23.