Mobovivo brings second-screen apps to Quebec
Mobovivo's CEO Trevor Doerksen talks to MiC about the company's partnership with Montreal's Turbulent Media.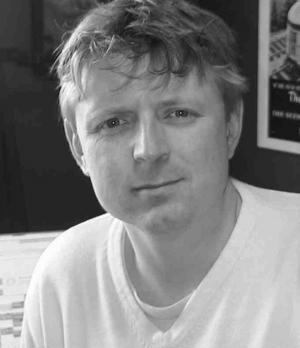 Mobovivo, a Toronto-based company that has created second-screen apps for Canadian broadcasters like the CBC and Rogers, recently announced a deal with Montreal's Turbulent Media, a creative agency that works with the Quebec TV and entertainment industry.
The two will work together with broadcasters and production companies in the Quebec market to provide apps and creative for second-screen experiences for both scripted and unscripted shows.
They will also work with advertisers, leveraging the apps to offer clients a variety of opportunities, including 30-second video spots that can be synced to or triggered by what viewers are watching on TV.
The apps also offer standard display units, video and sponsorship opportunities during TV programming, as well as opportunities to sponsor ads on TV that drive to the activity on the second-screen platform.
Trevor Doerksen, CEO, Mobovivo, tells MiC that the partnership with Turbulent Media is Mobovivo's first in Quebec, adding it presented Mobovivo with an opportunity to fill a gap in its offerings, and work with a company that has a well-established presence in the market and an understanding of Quebec culture.
He says that for second-screen experiences to be truly engaging for fans, they require deep content that goes beyond a Twitter feed and pictures. He adds that the content needs to have a story arc that mirrors what viewers are seeing on TV, and says viewers want to see themselves reflected in what they're viewing.
Doerksen says this means that the experience needs to be gameified by asking viewers their opinions on what they're watching on TV, and rewarding them with prizes.
Mobovivo was behind the second-screen experience for the 12th season of MuchMusic's Degrassi, which offered fans of the show digital autographs from the stars. The autographs allowed access to extra content about the character and actor and were shareable.