Wendy's introduces a magical burger
The QSR has launched its new pretzel bacon cheeseburger with a campaign that features Facebook content with Canadian magicians performing tricks.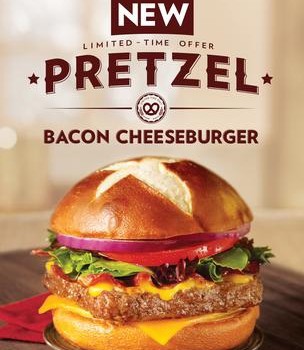 Wendy's is introducing its latest menu offering, the pretzel bacon cheeseburger, with the help of a few magicians and some sleight of hand.
The "Pretzel Bacon Cheeseburger Magic Show" campaign, which launches today, features media by M2 Universal and creative by MacLaren McCann and is targeted primarily at a core audience of fast food-loving males aged 18 to 25, and more broadly at adults aged 25 to 45.
Kris McVeigh, SVP, managing director, M2 Universal, tells MiC that the majority of the ad spend for the campaign has gone towards Facebook ads, which will be supported by TV spots that were adapted from creative by Wendy's US agency Publicis Kaplan Thaler. The TV spots will run nationally on conventional and specialty channels like CBC, CTV and TSN.
Dave Stubbs, group creative director, MacLaren McCann, says the brand will create additional branded content for its Facebook page, as well as through Vine, featuring Canadian magicians performing tricks involving the burger. It will also incorporate the magic show into Wendy's Friends, its social app, and roll out a contest offering two people a trip to Las Vegas to see a real magic show.
McVeigh says it was important for the campaign to be heaviest at the front end to drive trial and conversation around the limited-time only burger. She adds that Facebook was the key vehicle for the campaign because its consumer base has grown increasingly active on the platform in the past year (it currently has almost 323,000 likes).
Stubbs says this is the first time Wendy's has used Vine for a campaign, noting that the brand decided to experiment with it because its consumers have shown an appetite for short-form content.
The campaign will be in market for seven weeks.