AAM members on its newspaper updates
AAM board chair Sunni Boot and member Phillip Crawley on the newspaper changes announced by the auditing organization this week.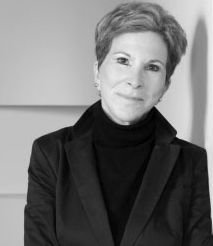 Earlier this week the Alliance for Audited Media announced changes to the way newspapers are audited by the organization, with major changes including allowing non-paid publications into the fold as titles that can be measured. That change will be voted on by the AAM member advisory panel, with the outcomes coming into effect for the measurement period that runs through the end of September.
MiC checked in with Sunni Boot, CEO, ZenithOptimedia and AAM North American Board chairman, as well as Phillip Crawley, AAM board member and publisher and CEO of the Globe and Mail to talk about the changes.
Boot says from the buyer's side it is important that the publications where agencies invest their clients' money continue to be audited by a third party organization.
"We have a concern that audits or verifications conducted by non-accredited audit organizations such as associations will increase as margin pressures on publications increase," she says.
She says the AAM is aware of these pressures and has made "unprecedented" changes to meet the new economic realities, including making things like day of week and price reporting optional.
Crawley says the changes announced by the AAM this week will help to make newspaper reporting simpler and allow them to better report numbers across the various platforms publishers use.
"There was a desire from members to have a form of auditing that reduces the amount of sheer process necessary to complete the report," he says. "Members were saying they wanted something simpler, that didn't cost as much in terms of the audit and didn't take as much time internally to keep track of everything. Previously ABC reports included pages and pages of detailed data. The organization has had a look at all the rules and the formatting of the report to respond to the desires of the members and the wishes of the buying community."