UM Canada adds a new digital VP
Matt Ramella, who comes to the agency from Syncapse, is taking over the position from Rebecca Shropshire, who is now at the CBC Revenue Group.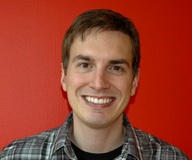 IPG Mediabrands agency UM Canada has hired Matt Ramella as its new VP of digital.
Ramella comes to UM Canada from his most recent position as global VP, strategy and intelligence at Syncapse for its CPG and financial clients, which include AB InBev, Coca-Cola, L'Oreal, Reckitt Benckiser and JP Morgan Chase. He takes over the role at UM Canada from Rebecca Shropshire, who recently left the agency to become the director of digital sales at the CBC Revenue Group.
In his new role Ramella will be responsible for leading the creation and implementation of strategic interactive media initiatives for UM Canada's clients, including Coca-Cola, Chrysler and Johnson & Johnson. He will also be charged with cultivating current and attracting new talent at the agency and building UM Canada's profile in the digital world.