Postmedia to sell two real estate assets
The media company is selling the Calgary Herald building and outsourcing printing to TC Transcontinental, which will result in changes to the paper's format and size.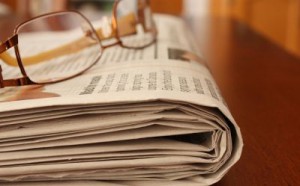 Yesterday, Postmedia announced its intention to sell two of its real estate properties, including the Kennedy Heights printing facility in Surrey, B.C., which prints The Vancouver Sun and The Province, and the Calgary Herald building.
Phyllise Gelfand, VP of communications, Postmedia Network Inc., tells MiC that the move is part of a long-term strategy for the media company, which has seen it undertake asset reviews of all of its real estate properties in a bid to reduce costs and pay down debts.
As a result of the reviews, Postmedia has sold off a number of other properties in the past year, including its Toronto head office and National Post headquarters and the Windsor Star building. It has also put up for sale its Edmonton properties, outsourcing printing for the Edmonton JournaI to Great West Newspapers.
Production of the Calgary Herald, The Vancouver Sun and The Province will continue as usual while Postmedia seeks out a buyer for the properties.
While Postmedia has reached an agreement with TC Transcontinental to outsource printing of the Calgary Herald beginning in November, the futures of The Vancouver Sun and The Province are still undecided and the media company is working with union representatives on developing alternatives.
Gelfand says outsourcing production of the Calgary Herald to TC Transcontinental will allow the paper to publish in colour on every page. It will also see the paper change its format to a more modern size and offer better ad positioning.
The sale of the Calgary building is expected to result in about 60 job losses, most of which are related to production. Meanwhile, the total number of jobs that will be cut at the Kennedy Heights facility, which employs a workforce of 200, is still uncertain.