Industry reaction to PMB/NADbank merger
Sunni Boot (pictured), CEO at ZenithOptimedia and Shelley Smit, president at UM, on what they would like to see change in the Canadian landscape as a result of the formation of the new organization.
Industry measurement organizations NADbank and PMB have announced their intention to merge, aiming to form a new organization in 2014 with its first set of print and digital data coming to market in early 2015.
The boards of both organizations have approved the move to launch a combined print and digital study, and Bill McDonald, chair of NADbank and president and publisher at Metro English Canada says he is optimistic that members of both organizations will follow suit in meetings on the proposed merger in the coming weeks.
MiC checked in with Sunni Boot, CEO at ZenithOptimedia Canada and Shelley Smit, president at UM Canada, to get their take on what they would like to see in this new study and the impact this merger will have on the Canadian market.
What key changes would you like to see in the new measurement organization that will be created by the merger of PMB and NADbank?
Sunni Boot: Perhaps it is important to say what should not change – the fundamental agreement by the industry to governance and methodologies in the harmonization of the world-class data that both organizations currently represent. It is precisely because of the confidence the industry has in the fundamentals that this new organization will be in such a strong position to evolve the measurement to the next level of web-based, multi-product measurement.
Shelley Smit: We hope that the new measurement organization will take the best of both studies and create something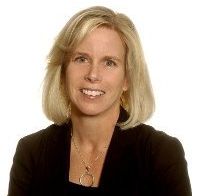 new. Ideally, print measurement will move from reporting a point in time to a more fluid real-time reporting of exposure to both print and digital products.
Which areas of measurement need to be addressed in Canada?
Boot: Greater frequency of data, [make it] web-based, ability to utilize the data base for bespoke reports. The need to ensure both national and market level data that is "married" to consumption, usage and behaviour.

Smit: There are a number of measurement areas that need to be addressed. We need to go beyond basic media exposure to understand motivations, engagement and the role that media plays in consumers' lives.
We hope that the new study will measure the synergies between publishers' print and digital products: the entire brand footprint of what consumers are exposed to. We would also like to see more frequent and more granular reporting.
This organization is in a great position to lead the ad industry in understanding media usage but also to continue to provide a deeper understanding of the consumer: what products and brands do they use, how they shop and what are their attitudes and beliefs?
Do you think the creation of a new organization formed by the PMB and NADbank will help address these issues?

Boot: It is a brilliant start and the organizations both formed by the industry are continuing to respond to industry needs. Jointly they will get there faster. It is the goal of the industry that by bringing these two organizations together we will have greater operational efficiencies, unified priorities and greater utility of the data.
Smit: UM supports this new initiative in bringing together the best measurement practices of these two organizations, which are at the forefront of print measurement, not only in Canada but around the world. PMB and NADbank both have decades of experience measuring print media exposure and they know which methodologies can work and which ones require further exploration. The new organization will face a lot of demands from the industry; they will need to prioritize what they want to accomplish in the short term.