CBC's Hockey Night in Canada plans
The pubcaster's Alan Dark tells MiC about sponsors for the new season, including new addition Lasik MD with its in-net camera.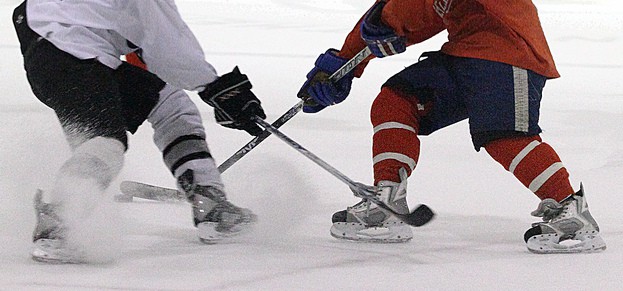 The CBC is gearing up to kick-off a new season of NHL hockey on Oct. 1, starting with a doubleheader between Toronto and Montreal at 6:30 p.m. followed by Winnipeg playing Edmonton at 10 p.m.
Opening day of the new season starts with the Molson Canadian NHL Face-Off, the league's annual starting day celebration, which starts at 3 p.m. next Tuesday at Montreal's Place des Festival, and features Kings of Leon, who will take the stage around 6:45 p.m. The beer brand, which is a sponsor on the CBC and of the NHL will stream two songs from the performance before the puck drops on the Maple Leafs and Canadiens game at 7 p.m., with the entire performance being streamed on CBCsports.ca.
Alan Dark, general manager of CBC revenue group, tells MiC that also back this year is Labatt with its sponsorship of Coach's Corner presented by Budweiser. The beer brand is also sponsoring the digital Hockey Night in Canada: 2nd Screen, with users being able to earn points towards potential prizes through making predictions and playing in-game trivia.
Chevrolet is returning as the sponsor of Hockey Night in Canada Punjabi, with play-by-play commentator Harnarayan Singh along with Inderpreet Cumo and Bhola Chauhan hosting broadcasts of each nationally televised game every Saturday night, beginning Oct. 5. The Punjabi-language broadcasts are available on select television channels as well as online at CBCsports.ca. The car company also hosts the Chevrolet iDesk, a live stream which operates from pre-game to the final horn every Saturday night during the hockey season.
New for this year on the sponsorship side is Lasik MD, which will own the rights for a new in-net camera that Dark says will play a big part in replays this season.
He adds there are still sponsorship opportunities available around Hockey Night in Canada for the season, but space is limited with promotions around the upcoming Sochi 2014 Winter Olympics also taking up a lot of advertising real estate as the games get closer.