The Big Bang Theory marks a huge comeback: Fall TV
The series delivered record-breaking audience numbers in Canada with its premiere on CTV last Thursday, while later that night Robin Williams' new comedy The Crazy Ones launched on City.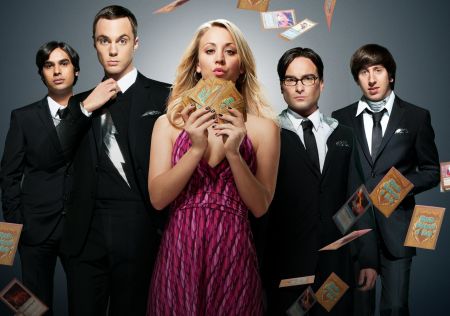 Premiere week heated up on Thursday night with The Big Bang Theory returning with two new season seven launch episodes that each broke records for its run in Canada.
The show's 8 p.m. season seven opener on CTV brought in 4.31 million viewers (2+) AMA, according to overnight data from BBM Canada provided by Bell Media. A second new episode drew a larger audience, with 4.61 million tuning in, the highest-ever overnight numbers for the series in Canada.
Robin Williams' new ad agency comedy The Crazy Ones premiered at 9 p.m. on City to 863,000 viewers, up against the new series premiere of Grey's Anatomy on CTV, which brought in 2.01 million viewers nationally. Lina Alles, managing partner at Mindshare, predicted the new laugher won't last against the hospital drama if it doesn't move beyond focusing on Williams in strategy magazine's annual "Fall TV battlegrounds" story.
"Robin Williams is just known for being Robin Williams and everyone knows he is crazy – so the title of the show is appropriate. From what I've seen of The Crazy Ones, and I have only seen the clips, it looks like it's Robin Williams playing Robin Williams, which will not sustain long-term appeal," she said. "If viewers want to see Robin Williams doing comedy they can watch one of his many stand-up DVDs. I think for this show to engage an audience (especially up against Grey's Anatomy), it  needs to be more than just the Robin Williams Show."