Canadian Tire cleans up the party
The retailer is promoting its new line of Mastercraft power tools with a TV-heavy buy.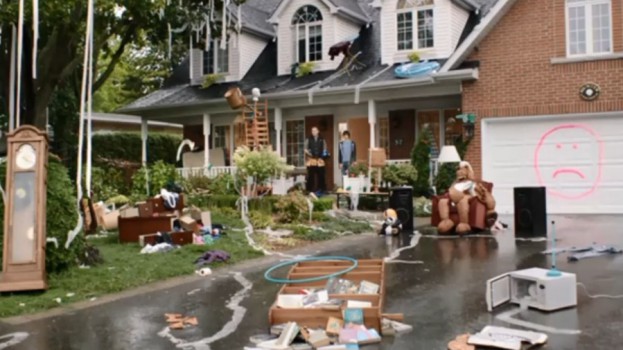 Canadian Tire is introducing its newly reinvented line of 20-volt Mastercraft power tools with the latest campaign in its "Tested for Life in Canada" series, which focuses on products that make Canadians' lives easier.
With media by Touché! PHD and creative by Taxi, the campaign targets home owners aged 24 to 65 with a heavy male skew. It relies primarily on a TV buy, with a 50/50 conventional/specialty split and 60% of its spend during primetime, on channels such as CTV, CBC, Comedy, TSN and RDS.
The 30-second spots feature Canadian Tire spokesperson Paul who uses the new Mastercraft tools to help a teenager fix up his home following a party that got out of control.
Canadian Tire will also promote the new product line through its own channels, including social media, online on Canadiantire.ca, in-store signage and in its flyer and holiday gift guide.
Susan O'Brien, VP, strategic marketing, Canadian Tire, tells MiC the media buy for this campaign is on par with other campaigns in the "Tested for Life in Canada" series, but adds Canadian Tire is considering introducing a 45-second spot to leverage the company's sports sponsorships at events (such as in stadiums or at events).
She says Canadian Tire will continue to run the "Tested for Life in Canada" series for the foreseeable future because it allows the retailer to highlight its most innovative product lines. She adds that the featured products have to be tested to earn the "Tested for Life in Canada" badge, noting this allows Canadian Tire to get the products in the hands of consumers through in-store testing to get their feedback on them before going to market.
The campaign will be in market for the next four weeks.