Canada posts RTB growth in Q3: study
The Canadian market is now the fifth largest globally in the space, according to the latest RTB report from Media Experts.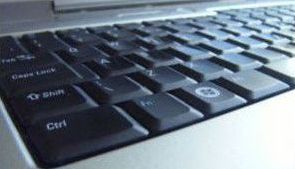 Canada is moving up in the RTB world, jumping a spot to become the fifth largest market globally, up from sixth last year, according to the latest Programmatic Trading Report from Media Experts.
The report was produced by Media Experts' trading desk Xpeto in partnership with programmatic trading partners New York-based Accordant Media and Toronto-based Casale Media.
Overall, RTB inventory in Canada rose by 11% since Q2 of this year and 39% versus the end of Q3 last year. Average CPMs paid at auction were down 6% versus Q2 this year because of a combination of an increase in the volume of inventory and more sophisticated algorithmic trading techniques, according to the report.
The report highlighted the need to apply ad verification tools to combat fraudulent ad impressions. To highlight this need, Media Experts launched a test during Q3 in partnership with Accordant and digital ad security experts White Ops Media that involved randomly selecting ad auction inventory over the course of two weeks across 200 different types of suppliers ranging from networks and exchanges to single publishers. When it analyzed the unfiltered Run of Exchange (ROE) it found 10.3% of the impressions had some indication of suspicious bot activity. White Ops then analyzed the ROE by applying a wide range of filtering techniques, including analyzing user agents, mouse movement and browser refresh rates, running the data through an algorithm to determine if the activity was human or non-human in nature. Applying these filtering techniques reduced the impressions served to suspicious domains by 8.3%, down to 1.8%.
Karel Wegert, VP, digital solutions, Media Experts, tells MiC one of the pieces of the study that stood out the most but remains largely unexplained at this point is the lowered transparency of reporting by publishers using RTB ads, meaning whether the ads are appearing above or below the fold on the sites. In Q3 publishers provided fold position information for only 31% of Canadian ad placements, versus 42% who did so in Q2.