What's on TV? All WestJet, all the time
The airline has bought an entire channel on Rogers cable that will air destination videos and behind-the-scenes travel clips.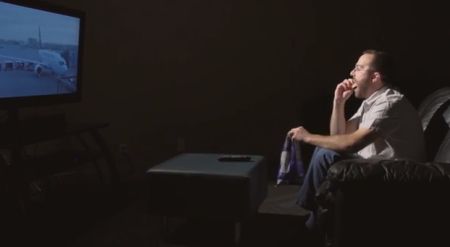 While waiting for your luggage at the airport carousel, do you ever wonder how DO they organize it all?
WestJet wants to answer some of the "mysteries" of air travel for customers who tune in to their TV channel 206 on Rogers cable, which launched last week and is running until Feb. 2.
"The WestJet channel allows for… a kind of behind-the-scenes perspective that shows you how the magic happens, how the bags get on the aircraft, how they ready the aircraft for take-off, and interesting logistics that are rarely observed by the public," David Soyka, director, marketing at WestJet, tells MiC.
Media Experts coordinated the media while the airline's in-house team created the content, most of which was made specifically for this channel.
"This was very unique execution as you have a 24-hour block to think about as opposed to your legacy media advertising placements of 30 seconds or a single static visual. It was challenging in the sense of how many stakeholders we had to balance," says George Huovinen, director, account planning at Media Experts.
Besides showing some of the logistics, videos on air will also try to hypnotize viewers with some of the more picturesque destinations WestJet flies to — Grand Cayman, Bermuda, Puerto Plata, Holguin and St. Martin-St. Maarten. These were created by WestJet's creative services team in partnership with Calgary-based Corkscrew Media and Publicis.
The channel will be promoted through online banners as well as spots running across the Rogers Media network of channels. A promotional video for the channel can also be found on the brand's YouTube page.
Over the course of the channel's 13-week run, people can participate in three Twitter contests. The first, #TweetTheBeach, runs until Nov. 17 at 11:59 p.m. MT. It asks audiences to tweet the name of a beach they saw on the WestJet channel.
The airline hopes to reach adults aged 25 to 54 who reside in Ontario, Newfoundland and New Brunswick, which are the three markets the channel is airing in.
"Most people only see the inside of an airport, the bridge and the interior of the aircraft when they fly, with the exception of what they can see from their small window. The WestJet channel allows for a unique vantage point that is rarely seen by a guest," Soyka says.