Rick Brace to retire from Bell Media after near 40-year career
The current president, CTV specialty channels and production at Bell Media is set to step down at the end of the year, but will continue working with the media co on special projects.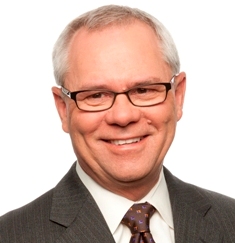 Rick Brace insists he still has his health, and a Florida home that doesn't get much use.
So the veteran Canadian broadcaster, and current president, CTV specialty channels and production at Bell Media, is calling it a day at Bell Media by retiring at the end of the year after a near 40-year career.
But don't expect Brace, who has seen the Canadian industry grow from roots in conventional networks to specialty channels and now online media, to stop watching TV with a programmer's eagle eye for content and scheduling.
"I don't know if you ever lose that," said Brace on Monday on news of his pending retirement.
Brace will keep a hand in Bell Media as a consultant on special projects to be announced at a later date.
And he will continue serving as Bell Media's representative on the board of directors of Discovery Canada and CTV Specialty Television, a legacy of his earlier involvement at Netstar Communications before its takeover by CTVglobemedia in 2001, and at the Hockey Hall of Fame.
His retirement, however, will prompt Phil King to add English-language specialty channels to his oversight duties, which already includes conventional and sports programming.
"Rick has been a leader and friend to many of us and is overwhelmingly respected in every corner of this industry. For me personally, he has been a true mentor and a role model," said Bell Media president Kevin Crull in a statement on Monday.
Brace helped Crull and King transition when they acquired CTV on behalf of Bell in 2011, a takeover that saw Susanne Boyce, Ivan Fecan and Paul Sparkes leave the house.
After Brace's departure, King is to become president, CTV, sports, and entertainment programming.
And Catherine MacLeod, whom Brace mentored, will continue as SVP, specialty channels.
Brace joined TSN in 1986, after starting in Canadian TV as a technician and producer, and eventually became key to steering Canada's Olympic Broadcast Media Consortium's coverage of the Vancouver 2010 Olympic Winter Games.
After moving from TSN to CTV, Brace also helped bolster Bell Media's specialty channel division, and in-house productions.
"I've had the pleasure of first of all working with some amazing people, and in seeing the evolution of the broadcast industry to now what we call the media industry," Brace added, summing up his career.
From Playback Daily